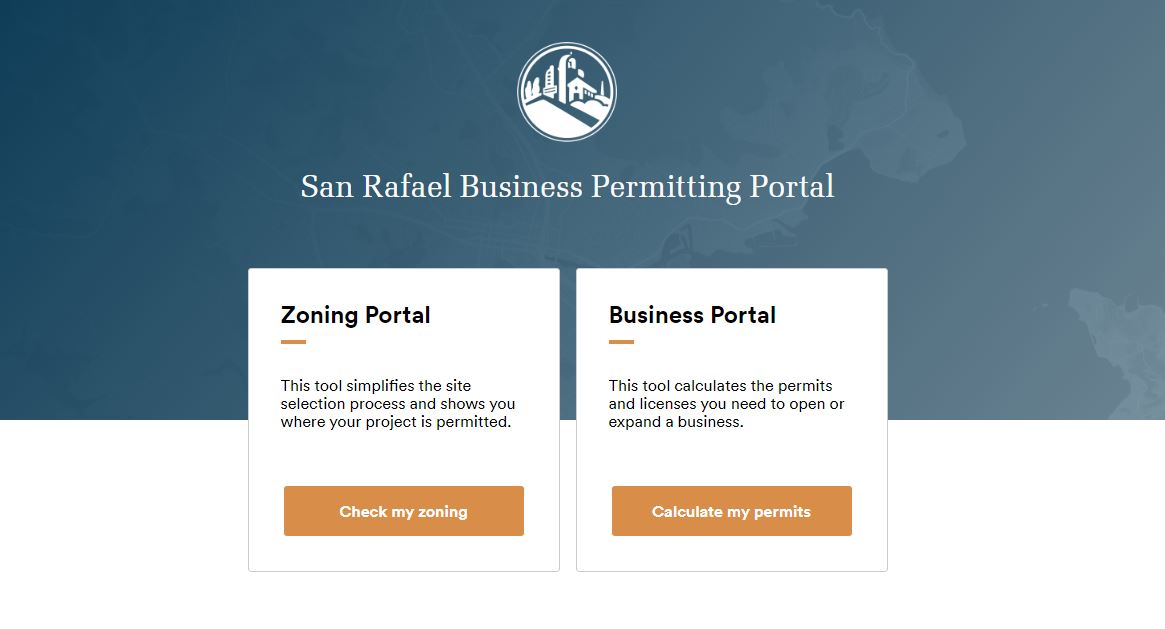 The City of San Rafael is proud to announce the launch of its new online business permitting portal, OpenCounter, which includes two new tools centered around business development. The first tool, a Zoning Portal, will allow users to explore where different businesses are permitted throughout the City.  The second, a Business Portal, is designed to help users understand the specific licenses, permits, and fees for starting a business in San Rafael.
Together, the two portals will help guide users through the City's permitting requirements for both small and complex projects.  Whether it is starting or expanding a new business, a renovation project, or a new-build construction, OpenCounter will provide more transparency to businesses and deliver insight into the City's planning, building, and general development process.  OpenCounter provides a customized guide to help applicants achieve their project goals while outlining the permits, fees, and licenses that their project may need.
"Small businesses are the engines of our local economy," says Danielle O'Leary, Director of Economic Development + Innovation at the City of San Rafael.  "They create jobs, generate tax revenues and help build vibrant, engaged neighborhoods, but until now, there have been very few tools intentionally designed to give entrepreneurs and small business owners looking to invest in a community a clear breakdown of the processes and complications that they might face."
By moving this process online, the City is hoping to be able to provide reliable, targeted feedback to its community of entrepreneurs available 24/7, and give City a new level of insight into economic trends in their community.  This effort has been spearheaded by the Economic Development Department to improve the business permitting experience as we continually explore ways to support our entrepreneurs  and ensure their success.
For more information on initiatives by the Economic Development Department, visit our website and discover the ways we can help move your business forward.