Staff reported late last year on the funding by Transportation Authority of Marin to install a signalized crosswalk on Third Street in front of San Rafael High School. We are glad to report the design plans are at 95% complete and the project will soon be sent out for bids. The crosswalk will bring safety for students to cross the street with full right of way. This is a successful example of a partnership between the San Rafael School District and the City. The SRSD lead the preparation of the plans and the City intends to lead the project delivery with financial contribution.
The project team is pressing to have most of the concrete work done during the summer break and the signal functional early in the school year.
The project team built in some unique features to maximize the safety and efficiency for all users at this new intersection as follows:
This is planned as a Hybrid Pedestrian Beacon. This is the most efficient type of signal as it stays dark and without any vehicular delays unless the demand is actuated by a pedestrian. The operation of the intersection is described in this video.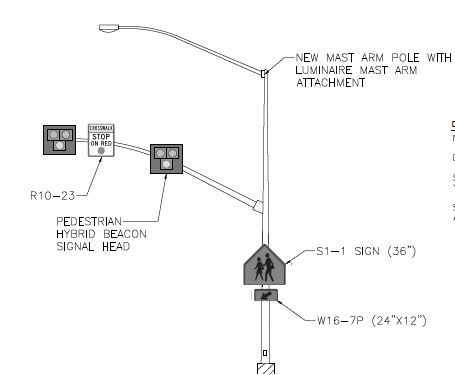 2. The crosswalk is an offset crosswalk to ensure pedestrians face oncoming traffic before crossing the other half of the street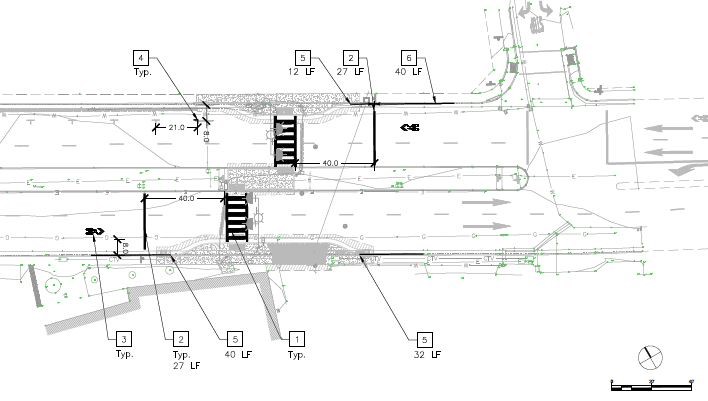 3. The crosswalk is necked-down on both sides of each crosswalk to minimize the time pedestrians are on asphalt, reduce crossing times and maximize the visibility of pedestrians.