Purpose
The San Rafael Employee Green Team seeks to encourage city employees and operations to live and run in an environmentally sustainable fashion.
Surplus Equipment Donation
For items under $1,000 in value (per-item).
Circulate your item to other department staff via email, with a good photo
Take anything left over to Goodwill, Salvation Army, or another good nonprofit
 Document the donation by using the Surplus Donation Form and have your supervisor sign it
 Take any computer-related or electronic equipment to IT for evaluation, repurposing or recycling
If all else fails, or you think the item is best donated via Craigslist or Freecycle, just check with your supervisor first, and then make sure you check out our Tips sheet.
Please contact Cory Bytof (415) 485-3407 in the City Manager's Office if you have any questions.
Employee Eco-tips
Are You a Wishful Recycler? - June 2019
Reusable Bags: Not Just For Groceries - March 2018 / January 2019
Recycle that Tree - January 2016
Employee Spotlight: Andrew - December 2015
Green City of San Rafael Policies - November 2015
Going Native (Plants) - October 2015
Repurposing the Vaning Property - August 2015
Going Solar - July 2015
Employee Spotlight: Vinh - June 2015
The Zero Waste Challenge - May 2015
Toxic Cleaning Product Alternatives - April 2015
Employee Spotlight: Marlena - March 2015
Office Reuse - February 2015
Meet Your Employee Green Team - January 2015
Additional Green Team Resources
Meet our employee green team!
Cindy Giuliani – Business License Division
Did you know?  Cindy believes in "waste-not, want not" and calls herself a pit bull loving, vinyl record DJing, pick-up truck driving kinda gal.  Plus, she looks good in green….
Cory Bytof – City Manager's Office
Did you know?  A musician and writer on the side, Cory wrote a comedy musical that was produced across the country.  He grew up in Florida where there are minimal restrictions on development which forced wildlife to find alternative locations, many of which became road kill.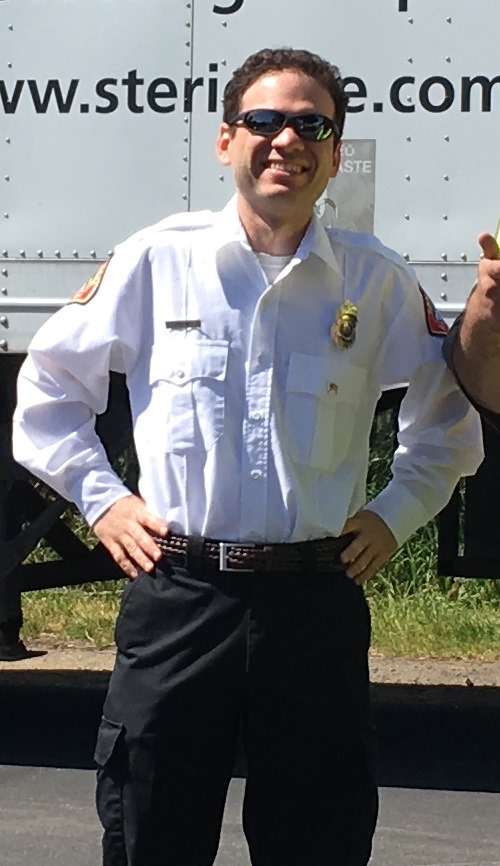 David Catalinotto – Fire Department
Did you know? David only started regularly driving a car at age 31. Prior to joining the Fire Department, David was an environmental consultant, with a focus on climate change and emissions of toxic chemicals.
Sharon Lange – Child Care
Did you know?  Sharon is a fan of all things green, and by that I mean she likes pickles…Mr. Pickles, to be exact.  She cornered him once at the San Rafael Square and forced him to dance with her.  A fan of dreaming big, she'd like to own a Tesla by the time she's 50.
Gina Vaziri – Downtown Library
Did you know?  Gina is a native San Rafaelite!  Gina grew up here in West End.  She has worked for the City for about 15 years and really loves working in the Library.  She is very excited about being on the Green Team.  Her goal is to encourage both individuals and various entities within the City to make wise choices that will be better for the planet and our community in the long run.