On Monday, April 17, 2017, the San Rafael City Council unanimously approved a $19.1 million construction contract awarded to Alten Construction for the construction of Fire Station 52 (210 3rd St) and Fire Station 57 (3530 Civic Center Dr).
"We are very pleased that construction of these two new fire facilities will soon be underway," said Mayor Gary Phillips. "With these new fire stations, our outstanding fire department will be better able to address public safety issues in our community, particularly in the event of a major incident. I'm proud and thankful to our community for stepping up when asked to help support this long needed improvement."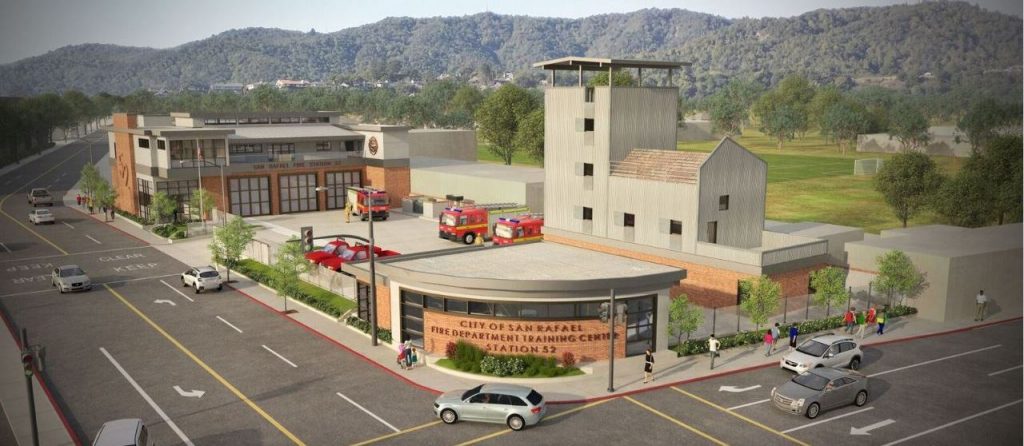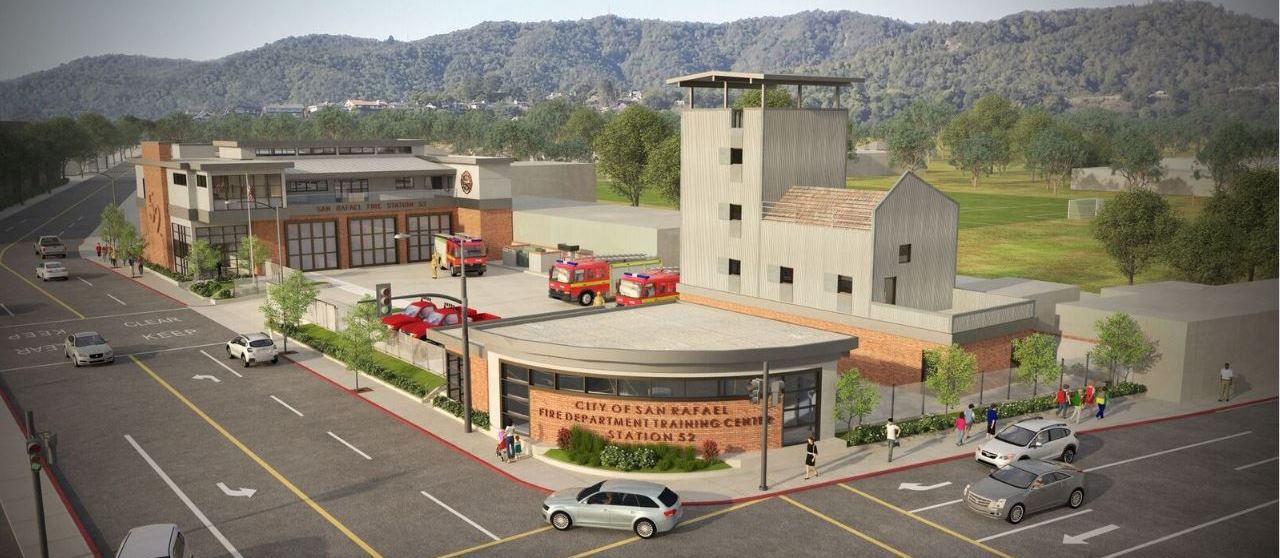 Demolition of the original facilities was completed earlier this year with new building construction anticipated in late Spring 2017 and scheduled for completion in Summer 2018.
"The City Council's action to award the construction contract for Fire Stations #52 and #57 is a historic event culminating from years of planning and community support to provide seismically safe and modern public safety facilities in San Rafael," said Fire Chief Chris Gray.
In November 2013 voters passed Measure E which extended the local 0.5% sales tax and added 0.25%. In February 2014, the City Council directed that revenues for the added quarter percent be set aside to address San Rafael's aging essential facilities. This work is guided by the Facilities Subcommittee, comprised of Mayor Phillips and Councilmember McCullough, as well as a Working Group, which includes community members and City employees.
Funding for the new Fire Station 57 is the result of a 40+ year cost-sharing partnership between the City of San Rafael and Marin County to deliver fire protection to residents living in the unincorporated areas of San Rafael.
These projects are part of a larger effort to replace and renovate San Rafael's aging public safety facilities for seismic safety and operational improvements. The City is also progressing on plans to construct a new public safety center across the street from City Hall that combines the Police Department, Fire Station 51, and Fire Administration.