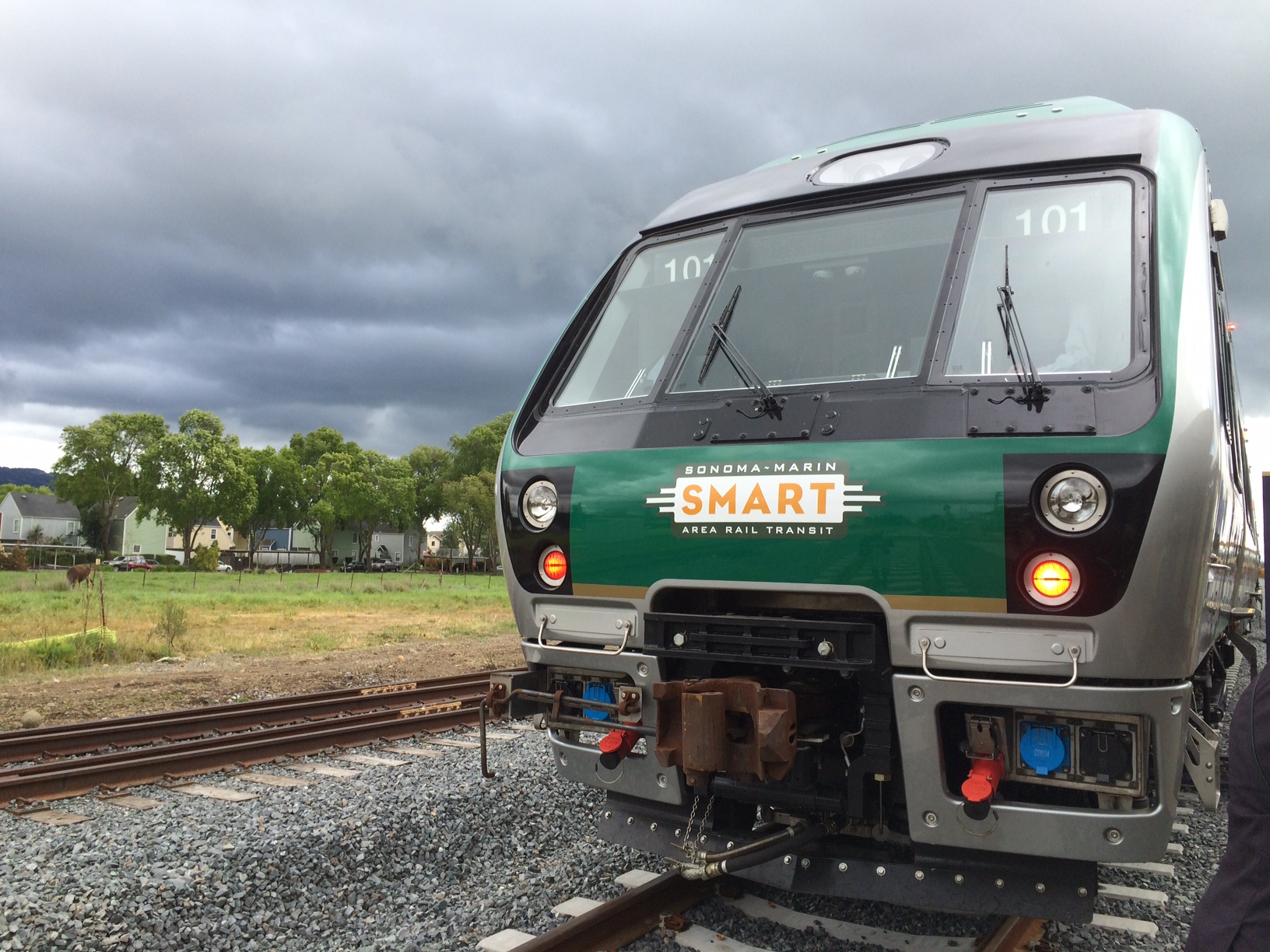 The City of San Rafael has been working with SMART to begin the Quiet Zone to coincide with the start of commercial operations. Since SMART intends to begin commercial operations on the second or third week of December, on Thursday, November 21, the City of San Rafael issued its Notice of Establishment of a Quiet Zone for rail crossings between Downtown San Rafael and Larkspur which is Federal process that requires 21 days. This timing is expected to coincide the Quiet Zone with the beginning of commercial operations and will provide a period of time for motorists and pedestrians to get accustomed to the new configurations and trains running on the tracks for the first time in decades. Once the Quiet Zone is implemented, SMART trains will no longer sound the horn at train crossings. Train operators will comply with the Quiet Zone unless they are responding to a hazard or an emergency (i.e. person or automobile on the tracks). Please take extra care around all railroad crossings due to the active trains on the tracks.
SMART Announces Holiday Hours for Thanksgiving Weekend
Additionally, SMART will be running holiday hours on Thanksgiving and the weekend of Thanksgiving. During holiday hours, SMART train horns will not be sounded until 11:30am on Thanksgiving weekend (Thursday through Sunday).