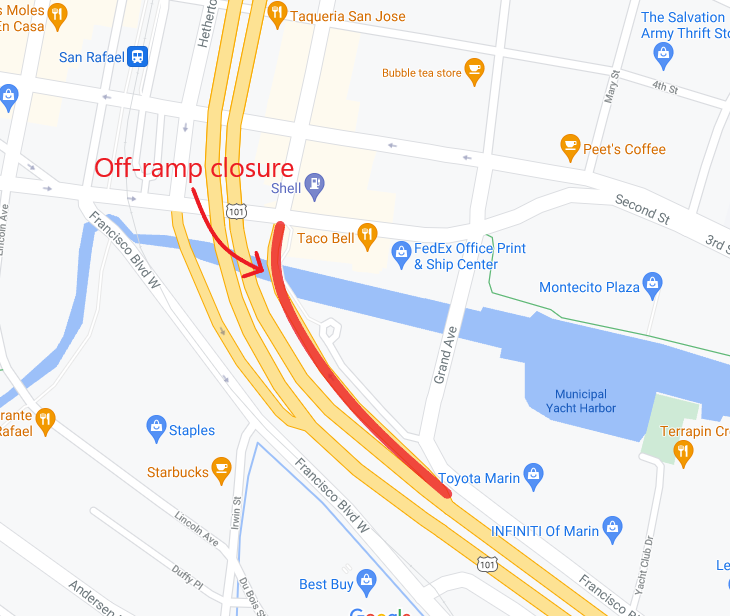 Caltrans has been making steady progress on the off-ramp bridge replacement and the next phase of work will require modifications to the off ramp configuration in order to remove the existing bridge and install piles. Starting Sunday through July 2021, the 101 NB Central San Rafael exit will have a reduction in travel lanes from three lanes down to two lanes. This next phase of work will require a single night closure for the installation of striping and other associated bridge deck work. Starting Sunday, June 20th at 9:00 pm, Caltrans will be closing the entire off-ramp of the 101 NB Central San Rafael exit and will reopen no later than 8:00 a.m. of Monday, June 21st. 
Motorists are advised to drive with caution and follow all posted directional signs. Traffic advisories and detour routing options will be utilized to keep the public and all motorists updated, safe, and thoroughly informed.
For more information, please visit the Caltrans project website and the City's project website.
For 24/7 traffic updates, follow 511.org. For real-time traffic, visit the Caltrans QuickMap.
For questions and inquiries, please contact Caltrans Brach Chief, RocQuel Johnson at caltrans_d4@dot.ca.gov or (510) 501-0446.