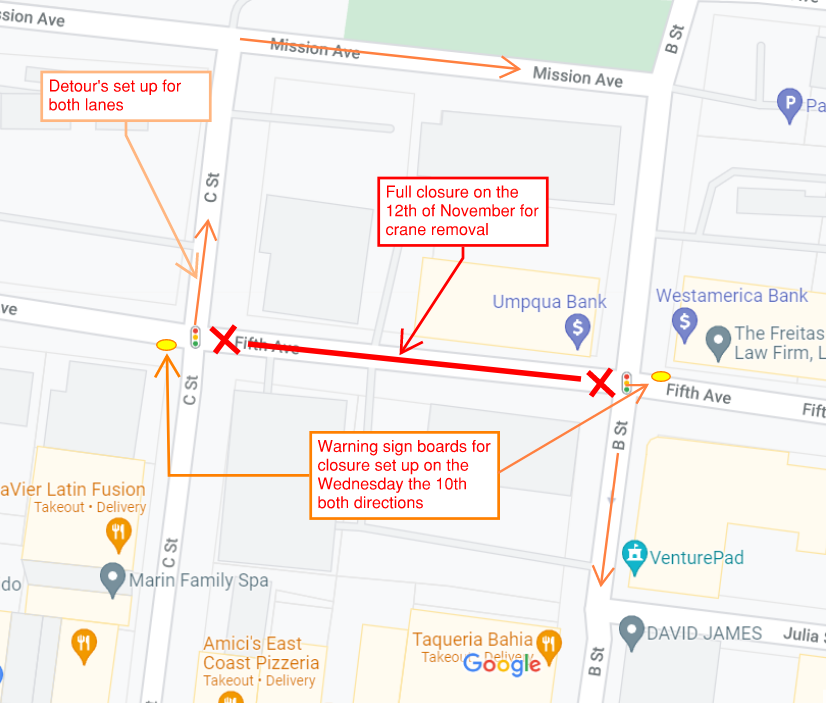 On Friday, November 12, the AC Marriott Hotel construction team will be having their crane removed from the construction site. This will require a closure of both lanes on Fifth Avenue between B Street and C Street. The road will be closed from 7 am to 4 pm.
Detours are in place and traffic delays are expected. Please drive with caution and follow all posted directional signals.
For questions or inquiries, please contact the Department of Public Works Encroachment Permit team at encroachmentpermits@cityofsanrafael.org or (415) 485-3364.