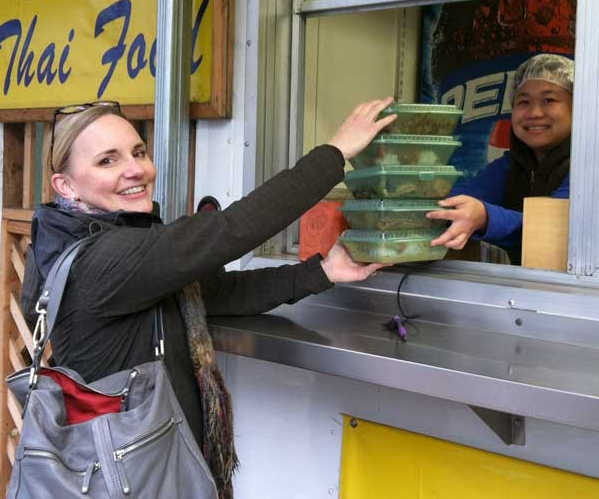 Join us for our launch of the GO BOX reusable takeout container program at Whole Foods Market in San Rafael on December 7th
Our community is launching an exciting sustainable initiative! The City of San Rafael has partnered with GO Box to offer a reusable container program at the local Whole Foods Market, and it will help you reduce your waste and impact on climate change.
Join us for the GO Box début on Saturday, December 7th from noon to 6:00 pm at the San Rafael Market located at 340 3rd St, San Rafael, CA 94901 . We will have a booth where we will be signing people up for the program and answering any questions. If you attend, hopefully with family and friends, you can try the spill-resistant reusable containers and take home some tasty buffet items! We will also give you two months free when you download the app and register to use the reusable containers.
GO BOX started in Portland in 2011 and is finally in Marin. For less than $2 per month, you can help pilot this initiative and make it successful for possibly the whole Bay Area! Do not miss out on the start of this green movement. Enjoy prizes and perks while showing your Zero Waste Cred!
Learn more about GO BOX at https://www.goboxsfbay.com. If you are interested in piloting the reusable container program at your business or organization, contact info@goboxsfbay.com. This initiative is made possible partially due to a grant from Zero Waste Marin.