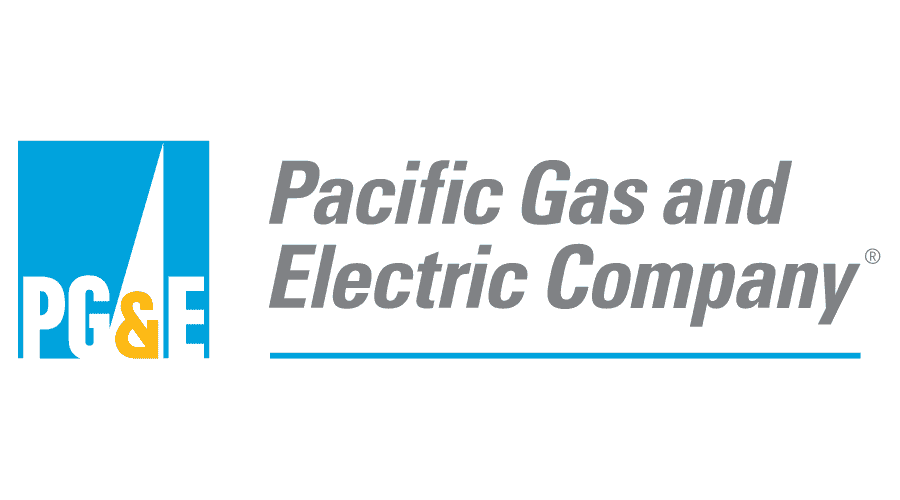 DESPLAZARSE HACIO ABAJO PARA ESPAÑOL
On March 16, 2020 PG&E released the following press release regarding their work and efforts to continue providing gas and power service to its customers:
PG&E is Committed to Providing Safe, Reliable Energy and Ensuring Business Continuity in These Challenging Times
Unwavering Focus of Company's 23,000 Employees, Many of Them Represented Members in the Field, is Providing Safe and Reliable Gas and Electric Service during COVID-19 Pandemic
PG&E Opens Emergency Operations Center to Coordinate, Facilitate Company's Response
Planned Outage Repair Work in the Six Bay Area Counties Suspended for Next Three Weeks
SAN FRANCISCO, Calif. — The COVID-19 pandemic is affecting countries and industries world-wide and is having many local impacts. People are rightfully concerned about the health and safety of their family and friends, the education of their children and their finances as more businesses temporarily close.
Pacific Gas and Electric Company (PG&E) has this message for our customers: "We'll keep working hard every day to keep the power and gas on for you."
"Our 23,000 employees remain focused on delivering safe and reliable gas and electric service to our customers. You'll continue to see our blue and white trucks and our hard-working crews in the field engaged in important work to safely supply energy to our customers," said Andy Vesey, PG&E Utility CEO and President.
"We see our role at PG&E during this very difficult time as helping to maintain essential services, no matter what. With inclement weather continuing across Northern and Central California, right now that means tracking weather systems and working with our workforce in the field to stage resources, inspect our equipment, make needed repairs and ensure we're prepared for what comes next," Vesey said.
Today, in its continuing response to the COVID-19 pandemic, PG&E announced:
It has formally activated its Emergency Operations Center to facilitate and coordinate the company's response to the spread of the virus. The company has had an Incident Management Team monitoring and responding to the virus for three weeks.
In an effort to maintain continuity of gas and electric service, the company has proactively determined that it will not engage in system upgrades or other work that results in a disruption of gas or electric service through April 7 in the six Bay Area counties under the shelter-in-place directives. This includes San Francisco, Santa Clara, San Mateo, Marin, Contra Costa and Alameda counties.
All PG&E's customer service centers where customers can normally pay their bills will be closed as of tomorrow (Tuesday, March 17). This follows guidance on social distancing. Customers who typically pay their bills at one of these centers can call 1-877-704-8470, mail payments to PG&E, P.O. Box 997300, Sacramento, CA 95899, or go to go to pge.com to learn how to pay online or to find nearby Neighborhood Payment Centers.
Tom Dalzell, business manager of IBEW Local 1245, which represents most of PG&E's electric and gas workers, agreed that ensuring customers have the energy they need for their lives is more important than ever.
"We stand with PG&E during this challenging time, and the men and women of IBEW will be working as hard as ever to make sure the grid is working safely, gas is flowing reliably and that we are here for PG&E's customers," said Dalzell.
Power in PG&E's portfolio remains readily available and more than 80 percent GHG-free. PG&E operates several natural gas power plants, a nuclear plant in San Luis Obispo County and the country's largest privately held hydropower system. Additionally, the company gets power from solar and wind farms and other renewable sources. It all flows to our customers via electric transmission lines and gas transmission pipelines and then through distribution lines to homes and businesses.
On March 12, PG&E announced that due to the COVID-19 pandemic, it has voluntarily implemented a moratorium on service disconnections for non-payment, effective immediately. This suspension will apply to both residential and commercial customers and will remain in effect until further notice. Please visit www.pge.com/covid19 for more details and to see how the company is supporting its customers and employees.
About PG&E
Pacific Gas and Electric Company, a subsidiary of PG&E Corporation (NYSE:PCG), is one of the largest combined natural gas and electric utilities in the United States. Based in San Francisco, with more than 24,000 employees, the company delivers some of the nation's cleanest energy to nearly 16 million people in Northern and Central California. For more information, visit www.pge.com/ and www.pge.com/en/about/newsroom/index.page.
Return to COVID-19 page.
Respuesta de PG&E con respecto al servicio de gas y energía
El 16 de marzo de 2020, PG&E lanzó el siguiente comunicado de prensa sobre su trabajo y esfuerzos para continuar brindando servicio de gas y electricidad a sus clientes:
PG&E se compromete a proporcionar energía segura y confiable y garantizar la continuidad del negocio en estos tiempos difíciles
El enfoque inquebrantable de los 23,000 empleados de la compañía, muchos de ellos miembros representados en el campo, está proporcionando un servicio de gas y electricidad seguro y confiable durante la pandemia COVID-19
PG&E abrió un centro de operaciones de emergencia para coordinar y facilitar la respuesta de la empresa
El trabajo de reparación de interrupciones planificadas en los seis condados del área de la Bahía se suspendió por las próximas tres semanas
SAN FRANCISCO, California – La pandemia de COVID-19 está afectando a países e industrias en todo el mundo y está teniendo muchos impactos locales. Las personas están legítimamente preocupadas por la salud y la seguridad de sus familiares y amigos, la educación de sus hijos y sus finanzas a medida que más empresas cierran temporalmente.
PG&E tiene el siguiente mensaje para sus clientes: "Seguiremos trabajando duro todos los días para mantener el suministro de energía y gas para usted".
"Nuestros 23,000 empleados siguen enfocados en brindar un servicio de gas y electricidad seguro y confiable a nuestros clientes. Continuará viendo nuestros camiones azules y blancos y nuestros equipos de trabajo en el campo dedicados a un trabajo importante para suministrar energía de manera segura a nuestros clientes ", dijo Andy Vesey, CEO y Presidente de PG&E Utility.
"Vemos nuestro papel en PG&E durante este momento tan difícil como ayudar a mantener los servicios esenciales, pase lo que pase. Con un clima inclemente continuo en todo el norte y centro de California, en este momento eso significa rastrear los sistemas climáticos y trabajar con nuestra fuerza laboral en el campo para organizar los recursos, inspeccionar nuestros equipos, hacer las reparaciones necesarias y asegurarnos de que estamos preparados para lo que vendrá después ", dijo Vesey .
Hoy, en su respuesta continua a la pandemia de COVID-19, PG&E anunció:
Ha activado formalmente su Centro de Operaciones de Emergencia para facilitar y coordinar la respuesta de la compañía a la propagación del virus. La compañía ha tenido un equipo de gestión de incidentes que monitorea y responde al virus durante tres semanas.
En un esfuerzo por mantener la continuidad del servicio de gas y electricidad, la compañía ha determinado de manera proactiva que no participará en actualizaciones del sistema u otro trabajo que resulte en una interrupción del servicio de gas o electricidad hasta el 7 de abril en los seis condados del Área de la Bahía bajo el refugio Directivas en el lugar. Esto incluye los condados de San Francisco, Santa Clara, San Mateo, Marín, Contra Costa y Alameda.
Todos los centros de servicio al cliente de PG&E donde los clientes normalmente pueden pagar sus facturas estarán cerrados a partir de martes 17 de marzo. Esto sigue la orientación sobre el distanciamiento social. Los clientes que generalmente pagan sus facturas en uno de estos centros pueden llamar al 1-877-704-8470, enviar los pagos por correo a PG&E, P.O. Box 997300, Sacramento, CA 95899, o vaya a pge.com para aprender cómo pagar en línea o para encontrar Centros de Pago de Vecindarios cercanos.
Tom Dalzell, gerente comercial de IBEW Local 1245, que representa a la mayoría de los trabajadores de electricidad y gas de PG&E, acordó que garantizar que los clientes tengan la energía que necesitan para sus vidas es más importante que nunca.
"Apoyamos a PG&E durante este momento difícil, y los hombres y mujeres de IBEW trabajarán tan duro como siempre para asegurarse de que la red funcione de manera segura, que el gas fluya de manera confiable y que estemos aquí para los clientes de PG&E", dijo Dalzell.
La energía en el portafolio de PG&E sigue estando disponible y más del 80 por ciento libre de GEI. PG&E opera varias plantas de energía de gas natural, una planta nuclear en el condado de San Luis Obispo y el sistema hidroeléctrico privado más grande del país. Además, la compañía obtiene energía de parques solares y granjas eólicas y otras fuentes renovables. Todo fluye a nuestros clientes a través de líneas de transmisión eléctrica y tuberías de transmisión de gas y luego a través de líneas de distribución a hogares y empresas.
El 12 de marzo, PG&E anunció que debido a la pandemia de COVID-19, ha implementado voluntariamente una suspensión a las desconexiones de servicios por falta de pago, con efecto inmediato. Esta suspensión se aplicará tanto a clientes residenciales como comerciales y seguirá vigente hasta nuevo aviso. Visite www.pge.com/covid19 para obtener más detalles y ver cómo la compañía está apoyando a sus clientes y empleados.
Sobre PG&E
Pacific Gas and Electric Company, una subsidiaria de PG&E Corporation (NYSE: PCG), es una de las empresas de servicios de gas natural y electricidad más grandes de los Estados Unidos. Con sede en San Francisco, con más de 24,000 empleados, la compañía entrega parte de la energía más limpia del país a casi 16 millones de personas en el norte y centro de California. Para obtener más información, visite www.pge.com/ y www.pge.com/en/about/newsroom/index.page.
Regrese a la página de COVID-19.