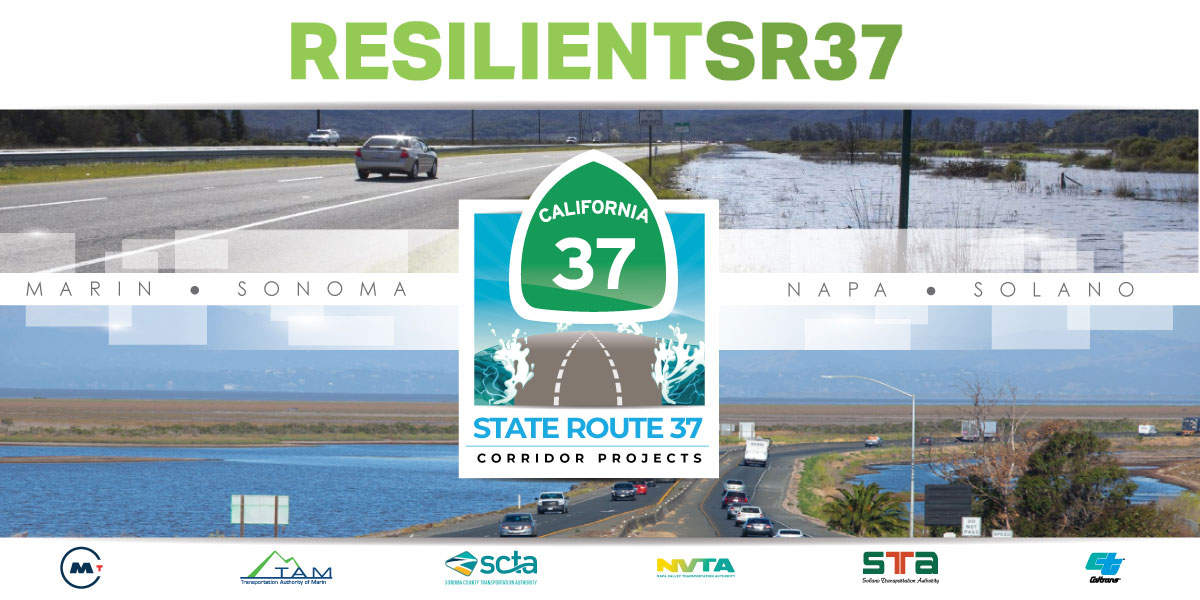 Caltrans Press Release
Think of Highway 37 as more than just a commute! The future of this critical transportation corridor demands finding solutions to chronic traffic congestion and periodic flooding due to rising tides. It requires balancing transportation needs with protecting and enhancing sensitive marshland habitats. It also presents an opportunity to provide future bicycle, pedestrian, transit, and carpool options.
Get involved in planning Highway 37: resilient, reliable, safer and built to last for all travelers! To learn more about the planning processes and how to provide your valued input:
---
Is English your second language? We can help. Request assistance by calling 415.778.6757 and allow three days for response.
¿El inglés es tu segundo idioma? Podemos ayudar. Solicitar asistencia llamando al 415.778.6757 y permitir tres días para la respuesta.
Ang Ingles ba ang pangalawang wika mo? Makakatulong tayo. Humiling ng tulong sa pamamagitan ng pagtawag sa 415.778.6757 at payagan ang tatlong araw para sa tugon.