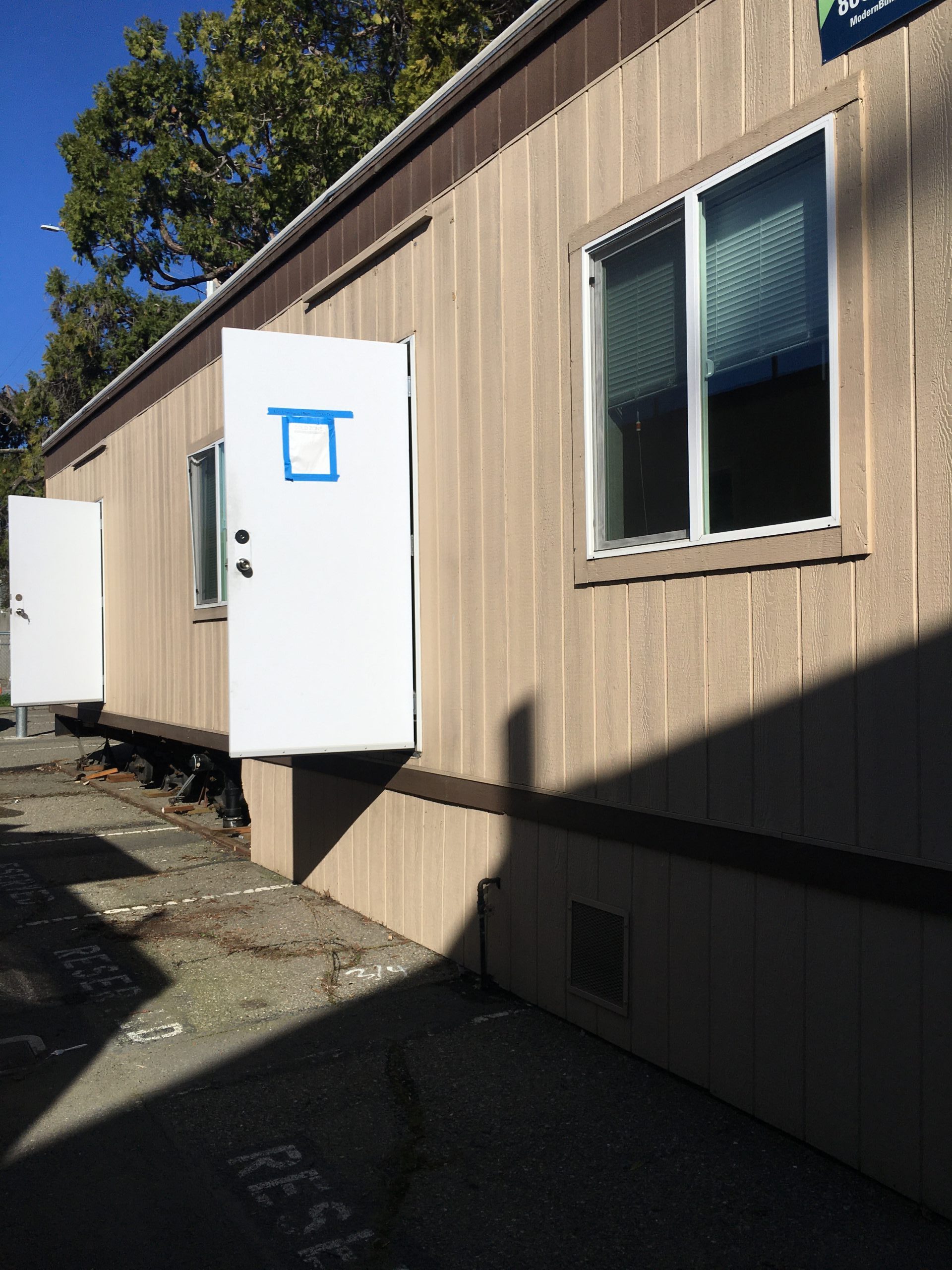 Early this week, one of the buildings on the upper City Hall Parking Lot, which used to serve as the office for the temporary Station 51, was removed.  The removal of this building took contributions from various City departments.   For example, Parking Services and Public Works Streets assisted with blocking off the necessary parking spaces to allow the trucking company enough space to off haul the building.
In preparation for the move, the Public Works Facilities division worked to cap the utilities, remove and abandon water, sewer, and electrical services, and restored the building to its original state; Digital removed the technology from the building; Fire helped with emptying the building and the Administrative Assistant for the City Manager helped to notify staff and keep them informed.
Once again, interdepartmental work proves to be the formula for success.
Thank you all for your contributions!