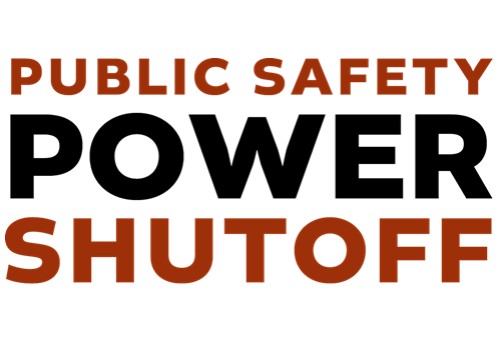 We have received reports that PG&E is currently turning power back on in Marin. However, while PG&E is working to restore power from this outage, we have also been notified of a second potential power shutoff that may occur early tomorrow morning, Tuesday, October 29. The outage could be widespread across Marin County and last a couple days.
Even if your power is restored this evening, you may experience a second shutoff tomorrow. Please take this time to prepare for another outage: we urge you to use the opportunity to charge any medical equipment, phones and other electronic devices and to also restock emergency kits.  You may only have a matter of hours.
Updated status of charging stations, grocery stores and pharmacies is available at marincounty.org/emergency, in addition to outage safety tips and advice for contacting 9-1-1 with limited cell service.
Please continue to check-in with your neighbors and know how to find your local public safety facility in case of emergency.
The National Weather Service has issued a Red Flag Warning for Marin County for 8am Tuesday through 4pm Wednesday. Weather conditions call for strong winds and critically low humidity.  Residents are strongly encouraged to exercise caution.
Stay Safe
In an effort to ensure the safety of everyone in Marin County, we are encouraging residents to help us help you keep things safe: Please stay home if possible and stay off the roads as many traffic signals are still without power. The PG&E Power Shutoff will impact traffic signals. "Dark" or "blacked out" signals should be treated as a 4-way STOP.
Air Quality
A Spare the Air Alert has been issued due to smoke impacts from local wildfires. Avoid smoke exposure by staying indoors. Air quality conditions may change quickly.
Everyone needs to take steps to protect themselves when pollution levels are "hazardous" and above. People most at risk from particle pollution exposure include those with heart or lung disease (including asthma and chronic obstructive pulmonary disease-COPD), older adults, and children.
Charging Stations
There are three locations where you can charge your phone and other small electronic devices. Please bring your own charging cables. These locations are open daily from 8am to 8pm for the duration of the shutoffs.
San Rafael Community Center – 618 B Street
Boro Community Center – 50 Canal Street
San Rafael City Hall – 1400 Fifth Ave
Stay Informed
The City has opened a non-emergency hotline for residents that are having trouble accessing the internet. The hotline will be staffed from 9am to 5pm for the duration of the Public Safety Power Shut Off event. Residents are encouraged to call 415-485-5070 for updated information and non-emergency questions specific to San Rafael.
To receive SMS/mobile emergency alert notifications, text your zip code to 888-777. Please note that this service relies on mobile phone service.