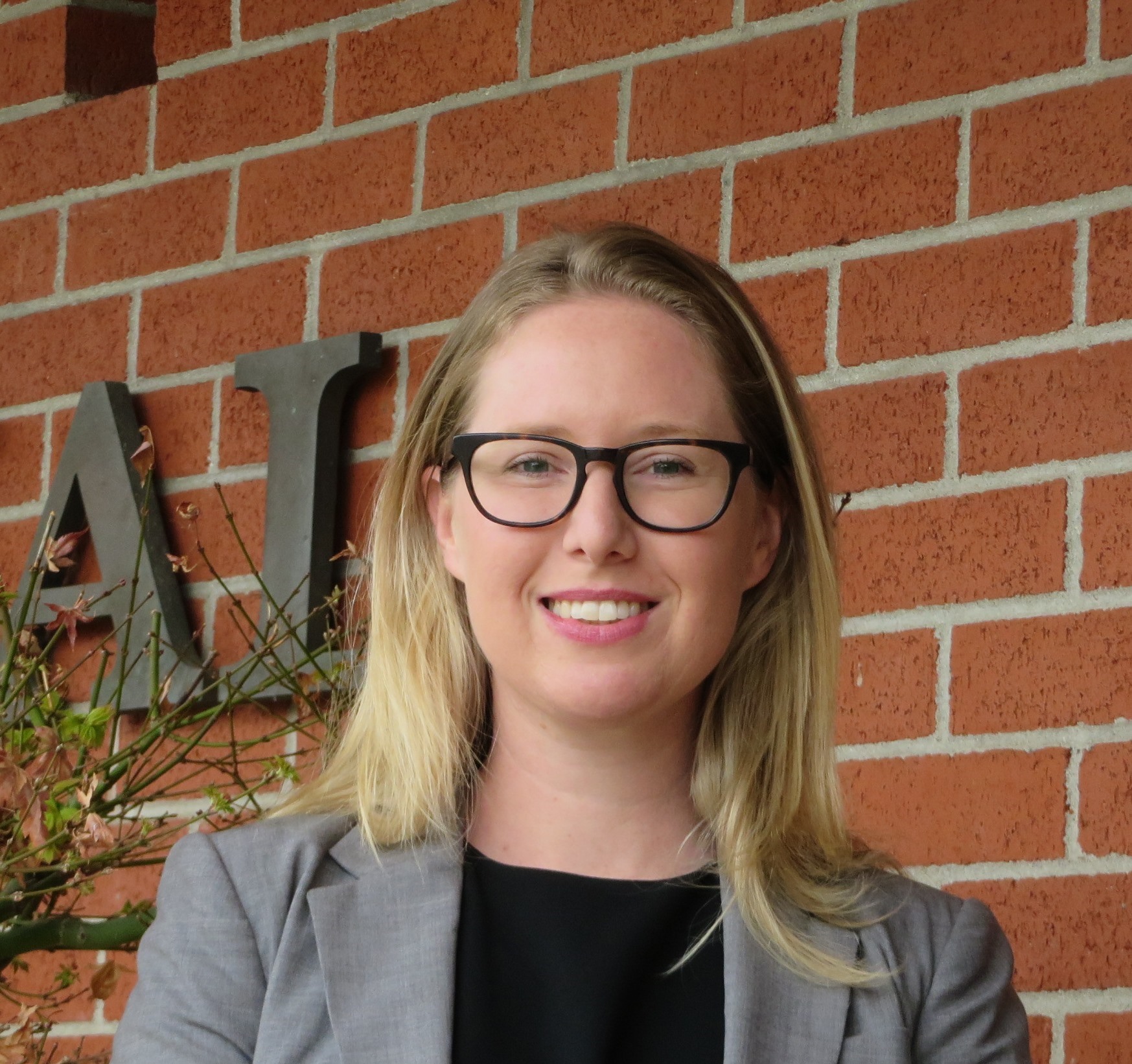 Rebecca Woodbury, Management Analyst, Employee of the Year for 2014
Rebecca started working as an intern for the City of San Rafael's Economic Development Department in February 2009 and has served as the Management Analyst in the City Manager's Office since 2011. Rebecca assisted with the SMART Station Area Plans, replaced all the downtown
newsracks, and was the lead staff crafting improvements to the City's Smoking Ordinance which achieved an "A" grade from the American Lung Association. She served as the project manager for a collaborative procurement process where public entities in three counties (Marin, Sonoma, and Napa) have combined forces to bring solar to our public buildings and parking lots.
Rebecca was nominated by her supervisor and won the Municipal Management Association of Northern California (MMANC) "Rising Star" award presented to a female member who demonstrates the leadership skills crucial to sound local government. Since Rebecca started working in San Rafael she has moved from Oakland to San Francisco to Sausalito as the siren call of Marin's high quality of life got more and more irresistible.
Rebecca, being born after the Apple Macintosh was already in American homes, can help her fellow older employees with using their computers and keeping up with the latest music apps and bands. San Rafael is lucky to have such an upbeat, caring employee whose positive attitude is contagious for all who work with her.