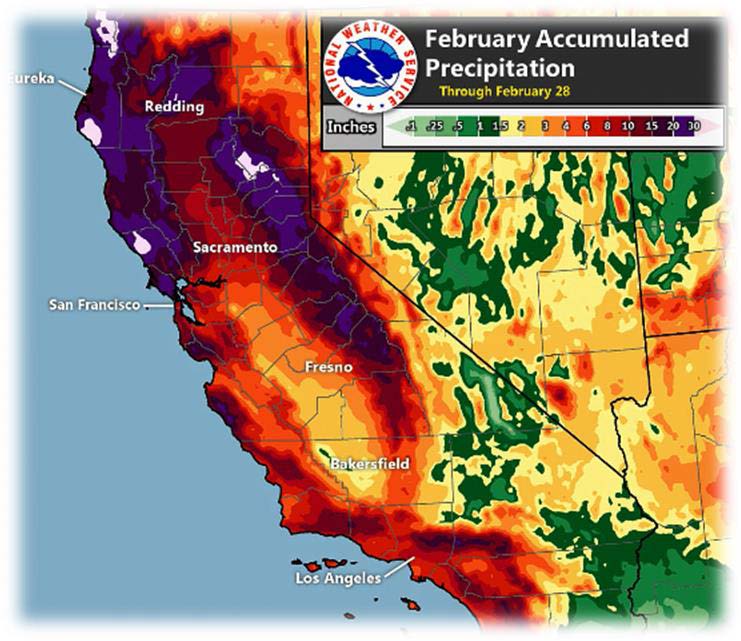 Dear March, we don't want any trouble from you. February was a little iffy, so just come in, sit down, and don't touch anything!
Last week another major storm hit the Bay Area. Localized flooding due to rainfall and tides were recurrent but, our well-prepared City Maintenance crews worked through the evening and early morning hours clearing catch basins, removing debris from headwalls, and maintaining the proper function of the City's 12 pump stations to ensure the community remained safe from flooding.
Above is a depiction of California's precipitation for the month of February. San Rafael and other parts of the Bay Area received more than 20 inches of rain in February.