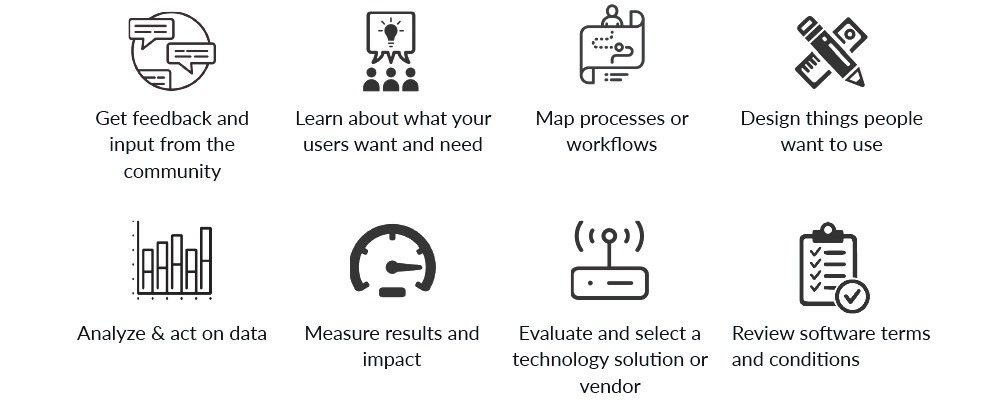 Fill out our request form on the employee website. Tell us a little about what problem you are trying to solve and we'll work with you on the rest!
Sign up for workshops and trainings to learn new stills around data management, performance, analytics, and software. We'll let you know of these opportunities through our Friday memo and the events calendar.
Join one of our working groups

Communications & Engagement Team
Data & Analytics Team

Get review & approval for new projects. At the beginning of a new technology project, meet with us for an early consultation. All agreements will also be routed through our department as part of the contract approval process.