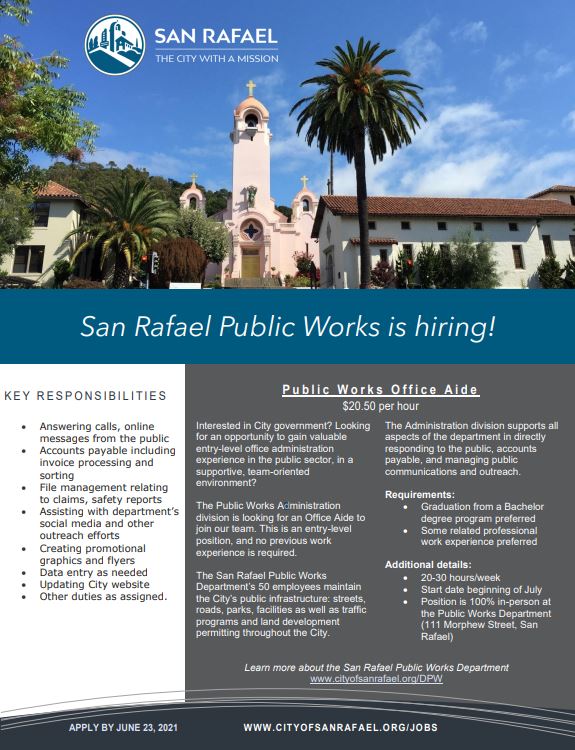 Interested in City government? Looking for an opportunity to gain valuable entry-level office administration experience in the public sector, in a supportive, team-oriented environment?
The Public Works Administration division is looking for an Office Aide to join our team. This is an entry-level position, and no previous work experience is required.
The San Rafael Public Works Department's 50 employees maintain the City's public infrastructure: streets, roads, parks, facilities as well as traffic programs and land development permitting throughout the City.
The Administration division supports all aspects of the department in directly responding to the public, accounts payable, and managing public communications and outreach.
Key responsibilities:
Answering calls, online messages from the public
Accounts payable including invoice processing and sorting
File management relating to claims, safety reports
Assisting with department's social media and other outreach efforts
Creating promotional graphics and flyers
Data entry as needed
Updating City website
Other duties as assigned
Requirements:
Graduation from a Bachelor degree program preferred
Some related professional work experience preferred
Additional details:
20-30 hours/week
Start date beginning of July
Position is 100% in-person at the Public Works Department (111 Morphew Street, San Rafael)
Apply by June 23, 2021 at cityofsanrafael.org/jobs