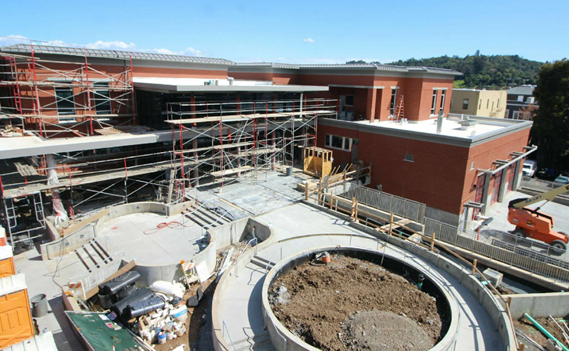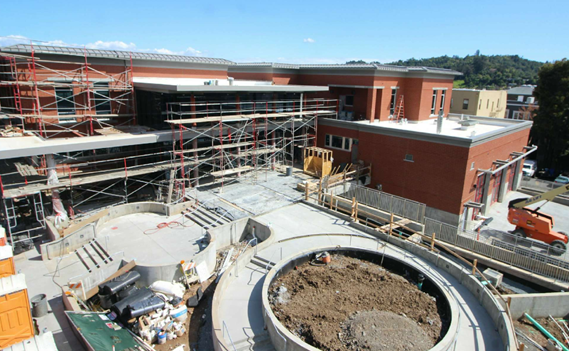 Crews are making steady progress as the end of construction comes into sight for the City's new Public Safety Center building. The Public Safety Center is an essential project, therefore exempt from the March 17 Shelter-in-Place order.
The contractor has been taking the coronavirus pandemic very seriously. They have been diligently enforcing the COVID-19 Exposure Prevention, Preparedness, and Response Plan for Construction. This plan includes mandatory job site protective measures, proper personal distance between crews, as well as increased cleaning and disinfecting practices to maintain a healthy work force.
Fortunately, the Contractor has been able to adequately staff the project as other non-essential projects shut down all over the Bay Area.
Construction is about 92% complete. Exterior brick installation, windows, roofing and mechanical equipment are complete. Interior finishes such as casework, flooring/carpet, paint, etc. are being installed. Site walls, site concrete, and irrigation are also underway and nearing completion.
Barring any unknown pandemic-related delays, construction is expected to wrap up in early to mid-summer.