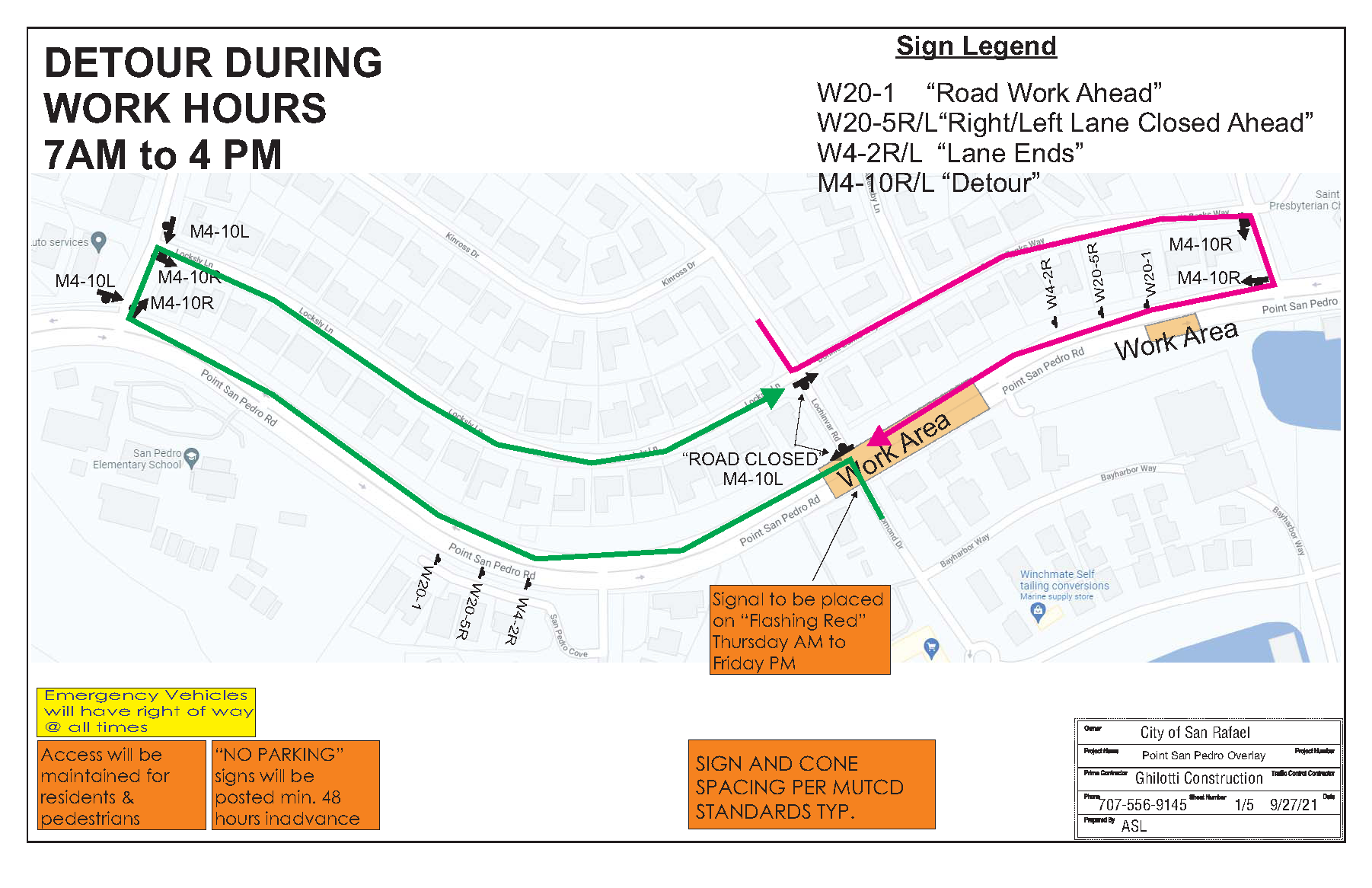 On Thursday, September 30, and Friday, October 1, from 7 am to 4 pm, Ghilotti Construction Company, the contractor for the Loch Lomond development, will resurface the Point San Pedro Road & Loch Lomond-Lochinvar intersection.
Point San Pedro Road will go down to one lane in each direction and the intersection will be in red flash. Please treat the intersection as an all-way stop and obey temporary traffic control signs.
For any questions and inquiries, please contact the City's Senior Traffic Engineer, Lauren Davini, at LaurenD@cityofsanrafael.org.