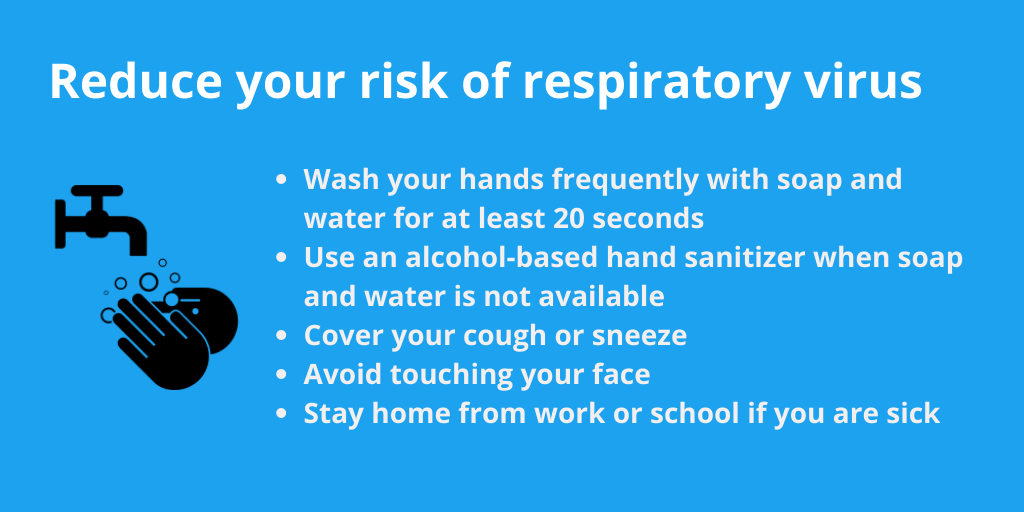 The City of San Rafael is monitoring and coordinating with the Marin County Health Department regarding COVID-19 (novel coronavirus). The novel coronavirus, which causes the disease known as COVID-19, is a member of the same family of viruses that causes colds. Treatment is similar to that for other viral infections. Marin County Public Health encourages everyone to practice good hygiene to reduce your risk of becoming infected with a respiratory virus, such as influenza or COVID-19, which includes:
Wash your hands frequently with soap and water for at least 20 seconds
Use an alcohol-based hand sanitizer when soap and water is not available
Cover your cough or sneeze
Avoid touching your face
Stay home from work or school if you are sick
Get your flu shot to protect against flu
If you have recently returned from a country with ongoing COVID-19 infections, monitor your health and contact your healthcare provider if you develop upper respiratory symptoms such as fever, cough or shortness of breath.
Health experts agree that the measures taken have been effective in containing the virus but are predicting that there will be community spread of coronavirus in the United States.  You can prepare for the possible disruption caused by an outbreak:
Ensure you have adequate supply of essential medicines
Prepare a childcare plan if the childcare is not available (including school closures)
Staying up to date with trusted resources (e.g., CDC)
Marin residents who have recently returned from areas with community transmission of coronavirus, such as Italy, are considered low risk and are not being asked to isolate at home. However, if they develop symptoms such as fever, cough or difficulty breathing, they should contact their healthcare provider and inform them of their symptoms and their travel history. Those considering foreign travel should consult the CDC website for the most up-to-date information.
Questions or concerns can be directed to the Public Health Division, Communicable Disease Control Unit at 415-473-4163 or https://www.marinhhs.org/coronavirus.
More Information About Coronavirus (COVID-19):