What will the City contribute towards my sidewalk repair?
Sidewalk = Sidewalk not connected to a driveway
Total sidewalk work: 50-50 cost share with City up to $1,000 City Contribution
Sidewalk apron = Sidewalk connected to a driveway
Driveway apron = Concrete approach in between sidewalk apron and curb
100% property owner
Curb and gutter = Concrete drainage directly lining roadway
Adjacent to driveway apron: 100% property owner
Not adjacent to driveway apron: 100% City up to $4,000, then 100% property owner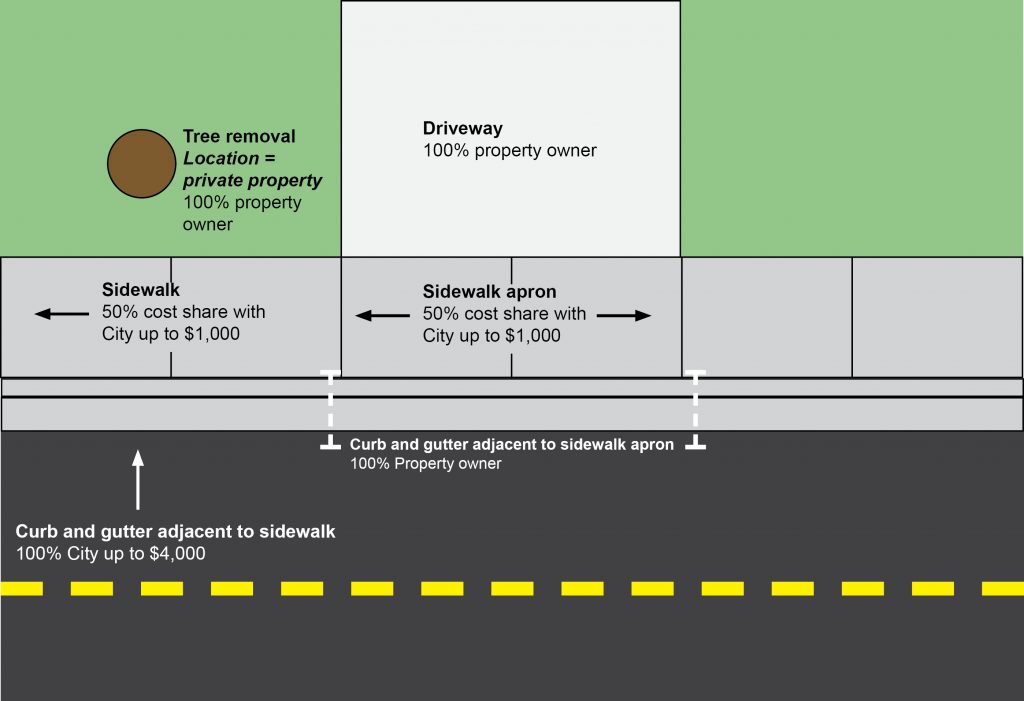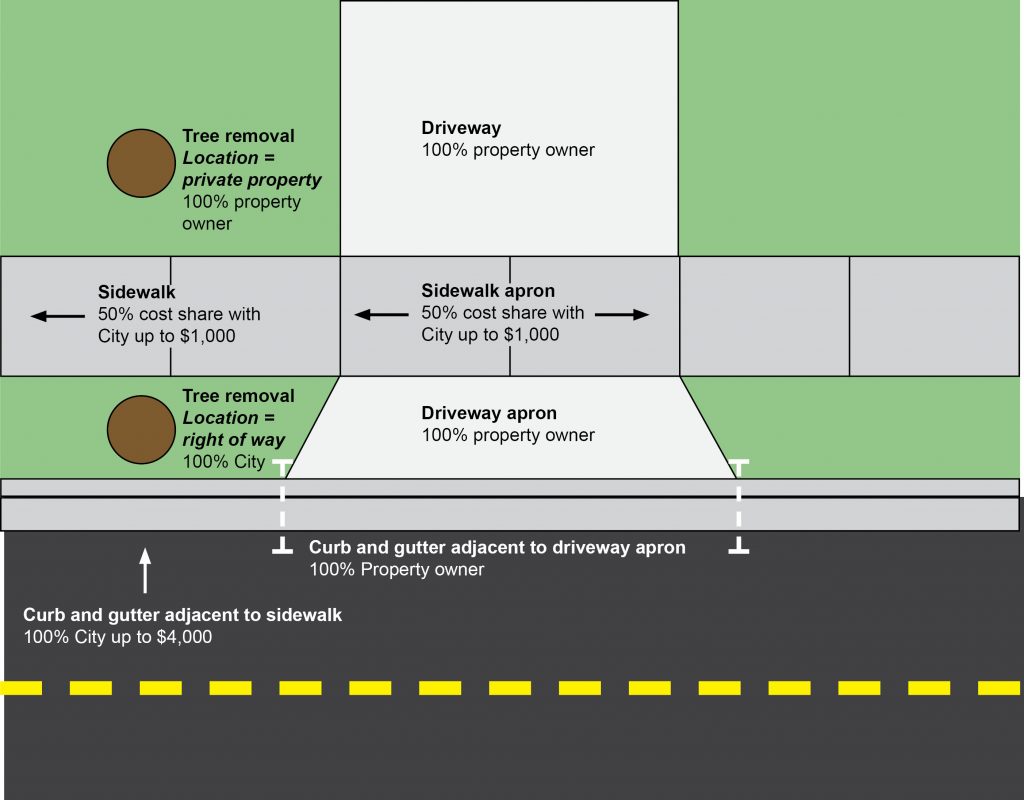 It is important to note:
Maximum total City contribution for Commercial properties = $2,000
Maximum total City contribution for Residential properties = $5,000
Cost of sidewalk construction under the program
*Most residential and commercial properties have 6" sidewalk and driveway aprons. A small number of properties which serve industrial vehicles and equipment may have 8" aprons.