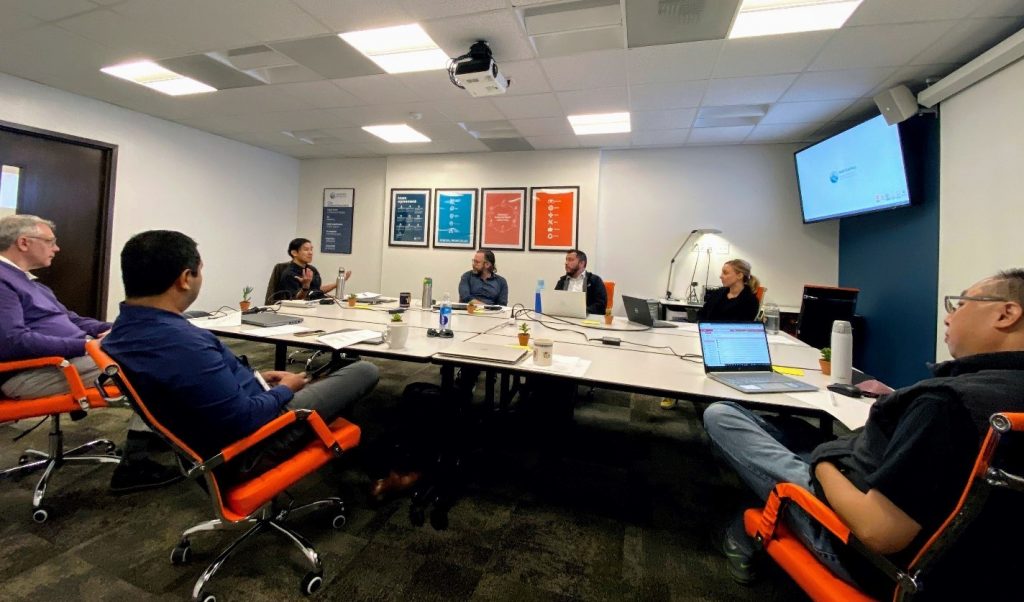 We are a 21st century government with a goal of making City services easy to use and work for everyone.   
About us:
The Department of Digital Service & Open Government blends the City's traditional IT capabilities with modern digital practices in a supportive start-up environment. We move fast and test new ideas, aren't afraid to try new things, and always focus on creating a delightful experience for our residents and colleagues. 
Our Guiding Principles
Everything we do is human-centered

 

We prioritize outcomes and impact over process

 

We promote a culture of curiosity through agile and data-driven practices

 

We apply digital principles to solving our City's greatest needs




 
Some of Our Current Projects:
Increasing Digital Equity through Public WiFi 

 

A data-informed approach to re-housing efforts and homelessness

 

Building a Downtown Fiber Network

 

Delivering digital permitting

 

Citywide Communications and Community Engagement Strategy

 

Upgrading Citywide ERP System and Business Processes

 

Rolling Out a Software Training and Adoption Program

 

Launching a New Citizen Request Management System

 
The Opportunity
This is not your average Product Manager role. The Product Manager- Digital Services will join the City at a unique inflection point on our journey to digital transformation and evidence-based public leadership.
In this era, technology touches nearly everything we do, and many of our residents and colleagues expect a delightful user experience when interacting, transacting, or engaging with City services. While some City services are fully digital and others are still largely paper-based, there is a growing movement across our government to put user-needs first, rapidly prototype and test, use evidence to drive improvement, and always ensure we're getting the best possible outcomes from our technology investments.
This role will have the opportunity to be part of a new approach to software delivery across the City, with an opportunity to shape the City's approach to technology and digital services.
Salary: $9,910.00-$12,045.00 Monthly
What you'll do:
We're looking for a creative and curious leader who is eager to help the City of San Rafael leverage modern digital principles and practices to deliver services that work for everyone.
Reporting to the Director of Digital Service & Open Government, you will lead by example as an empathetic product manager who cares deeply about how technology can touch people's lives and lead to extraordinary outcomes. You will have exceptional people skills and experience shipping web products using Agile practices.
You will champion user-centered design and emphasize accessibility and usability. You will work with internal and external stakeholders to ensure they're getting value while growing the use and adoption of digital tools and services. You will take the City's Digital strategy to the next level and lead the roll out and adoption of new software and digital products internally and externally.
Technical/Knowledge Skills
Clear understanding of user-centered and iterative design, and the agile development process within government

 

Experience re-designing complex products, services, or transactions to be more simple, beautiful, and easy to use

 

Experience driving vision, strategy, roadmap, and target outcomes for growth-stage products

 

Knowledge of technical systems used to benchmark performance and produce reports, dashboards, and other methods of technical reporting

 

Experience with creating user journey maps and/or service blueprints

 

Experience with metrics and analytics that inform the success of products, defining KPI's, tracking conversion funnels, and extracting insight from data

 

Comfortable working with productivity tools like Asana