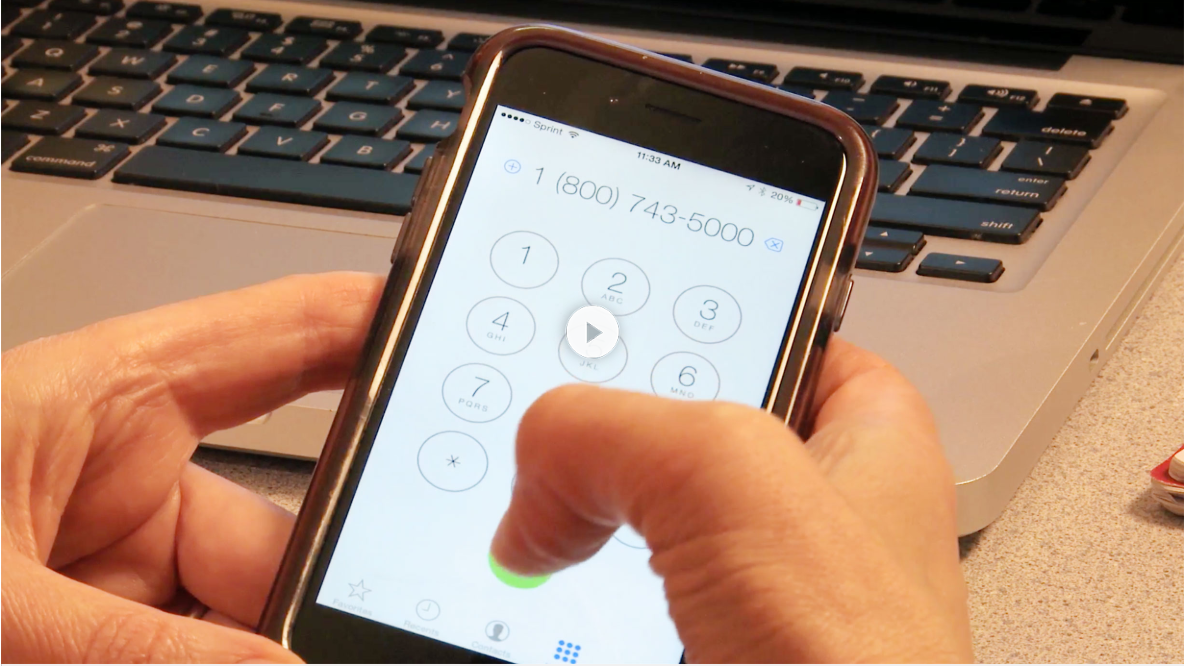 DESPLAZARSE HACIO ABAJO PARA ESPAÑOL
PG&E to Customers: Beware of Scammers Taking Advantage of COVID-19 Fears
Among Other Scams, Perpetrators Using "Spoofing" Technique to Simulate PG&E Phone Numbers 
SAN FRANCISCO, Calif.— During the COVID-19 outbreak, Pacific Gas and Electric Company (PG&E) is alerting customers to be aware of potential scam phone calls or emails threatening to shut off power if a payment is not made. 
Since the COVID-19 outbreak began, PG&E's Corporate Security department has received several reports regarding scammers requesting payment on past due utility bills immediately with a debit card. PG&E has also seen an increase in "spoofing," which is when the incoming call appears to come from a PG&E telephone number. 
"It's alarming that people are trying to capitalize on the pandemic and people's fears. Unfortunately, that's the reality with scammers. We've seen a steady stream of scam calls recently and are reminding customers that PG&E will never ask for personal information or a credit card number over the phone," said James Murphy, Senior Director, Corporate Security at PG&E. 
Last week, PG&E announced that in response to the COVID-19 pandemic, it has voluntarily implemented a moratorium on service disconnections for non-payment, effective immediately. This suspension applies to both residential and commercial customers and will remain in effect until further notice. Customers should assume that any threat related to a disruption in service for non-payment is a scam. 
Earlier in the year, PG&E started seeing a new scam trend with the request becoming more detailed. Scammers include specific names of customers, and in some cases, guessing general dollar amounts owed. They are also disguising their true phone numbers with a caller ID that says "PG&E" or "Pacific Gas & Electric." 
Other scam phone call tactics include: 
Notifying residents that they are eligible for a federal tax refund related to their utility bill

 

Trying to sell services related to solar evaluation

 

Claiming to represent a PG&E initiative to sell a product in order to gain access to their home

 
PG&E offers the following tips to help protect customers from all types of potential scams: 
PG&E's Credit Department will not ask for personal information or a credit card number over the phone. Anyone who has received such a phone call and provided credit card or checking account information should report it immediately to the credit card company or bank and law enforcement.

 
Other types of scams that can impact customers include online "phishing" where scammers seek personal or financial information, as well as in-person scams where scammers pose as an electric or gas employee.

 

Customers with concerns about the legitimacy of a call about a past due bill, service request or request for personal information are encouraged to call PG&E at 1-800-743-5000.

 

Customers should always ask to see identification before allowing anyone claiming to be a PG&E representative inside their home. PG&E employees always carry their identification and are willing to show it to you.

 

If you feel threatened in any way, notify local law enforcement immediately.

 
PG&E takes security seriously and will actively work with law enforcement to help stop any scam victimizing customers. Anyone who has received such a call can report it immediately by calling PG&E at 1-800-743-5000 or visit www.pge.com/scams. 
---
PG&E a los clientes: cuidado con los estafadores que se aprovechan de los miedos de COVID-19
Entre otras estafas, los perpetradores utilizan la técnica de "falsificación" para simular números de teléfono de PG&E 
SAN FRANCISCO, California. Durante el brote de COVID-19, Pacific Gas and Electric Company (PG&E) está alertando a los clientes para que estén al tanto de posibles llamadas telefónicas o correos electrónicos fraudulentos que amenazan con cortar la energía si no se realiza un pago. 
Desde que comenzó el brote de COVID-19, el departamento de Seguridad Corporativa de PG&E ha recibido varios informes sobre estafadores que solicitan el pago de facturas de servicios vencidos inmediatamente con una tarjeta de débito. PG&E también ha visto un aumento en la "suplantación de identidad", que es cuando la llamada entrante parece provenir de un número de teléfono de PG&E. 
"Es alarmante que la gente esté tratando de capitalizar la pandemia y los temores de la gente". Desafortunadamente, esa es la realidad con los estafadores. Recientemente hemos visto un flujo constante de llamadas fraudulentas y estamos recordando a los clientes que PG&E nunca solicitará información personal o un número de tarjeta de crédito por teléfono ", dijo James Murphy, Director Senior de Seguridad Corporativa de PG&E. 
La semana pasada, PG&E anunció que, en respuesta a la pandemia de COVID-19, implementó voluntariamente una moratoria sobre las desconexiones del servicio por falta de pago, con efecto inmediato. Esta suspensión se aplica tanto a clientes residenciales como comerciales y seguirá vigente hasta nuevo aviso. Los clientes deben asumir que cualquier amenaza relacionada con una interrupción en el servicio por falta de pago es una estafa.
A principios de año, PG&E comenzó a ver una nueva tendencia de estafa con la solicitud cada vez más detallada. Los estafadores incluyen nombres específicos de clientes y, en algunos casos, adivinan los montos generales en dólares adeudados. También están ocultando sus números de teléfono verdaderos con una identificación de llamada que dice "PG&E" o "Pacific Gas & Electric".
Otras tácticas de llamadas telefónicas fraudulentas incluyen:
Notificar a los residentes que son elegibles para un reembolso de impuestos federales relacionados con su factura de servicios públicos
Intentar vender servicios relacionados con la evaluación solar.
Afirmar que representa una iniciativa de PG&E para vender un producto a fin de obtener acceso a su hogar
PG&E ofrece los siguientes consejos para ayudar a proteger a los clientes de todo tipo de posibles estafas:
El Departamento de Crédito de PG&E no solicitará información personal o un número de tarjeta de crédito por teléfono. Cualquier persona que haya recibido dicha llamada telefónica y haya proporcionado información sobre su tarjeta de crédito o cuenta corriente debe informarla de inmediato a la compañía de la tarjeta de crédito o al banco y la policía.
Otros tipos de estafas que pueden afectar a los clientes incluyen el "phishing" en línea donde los estafadores buscan información personal o financiera, así como las estafas en persona donde los estafadores se hacen pasar por empleados de electricidad o gas.
Los clientes con inquietudes acerca de la legitimidad de una llamada sobre una factura vencida, solicitud de servicio o solicitud de información personal deben llamar a PG&E al 1-800-743-5000.
Los clientes siempre deben solicitar una identificación antes de permitir que cualquier persona que afirme ser un representante de PG&E dentro de su hogar. Los empleados de PG&E siempre llevan su identificación y están dispuestos a mostrársela.
Si se siente amenazado de alguna manera, notifique a la policía local de inmediato.
PG&E se toma muy en serio la seguridad y trabajará activamente con la policía para ayudar a detener cualquier estafa que victimice a los clientes. Cualquier persona que haya recibido dicha llamada puede informarla de inmediato llamando a PG&E al 1-800-743-5000 o visite www.pge.com/scams.