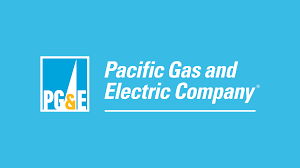 Pacific Gas and Electric Company's (PG&E) has curated a list of resources with helpful information regarding ongoing gas safety vegetation work and how communities can help keep the area above and around the gas transmission pipeline safe.
It's important to keep the area above a gas transmission pipeline clear of structures, trees and brush, as they can block access in an emergency or for critical maintenance work. These types of items can also damage the pipe and potentially cause corrosion which can lead to leaks. This is why PG&E regularly inspects the area above and around the pipeline to address any items that pose a safety concern.
This routine inspection work follows industry best practices, including recommendations from the Department of Transportation's Pipelines and Informed Planning Alliance (PIPA) and the Pipeline and Hazardous Materials Safety Administration in order to keep the pipeline and community safe. It is important that the community understand the importance of keeping the area above the pipeline safe and clear. By working together, we can reduce safety risks and help prevent accidents and damage to the pipeline.
Members of the public can help keep the pipeline safe by:
Calling 811 before starting a digging or landscaping project so any underground utilities can be marked
Monitoring and reporting any suspicious activity near pipelines
Following PG&E's guide to safe landscaping when deciding where to install new trees and plants
Ensuring structures are installed at least 14 feet away from the pipeline
Below are additional resources on this safety work and industry best practices:
For more information or for questions and inquiries, please contact the Department of Public Works Permitting team at dpwpermits@cityofsanrafael.org.