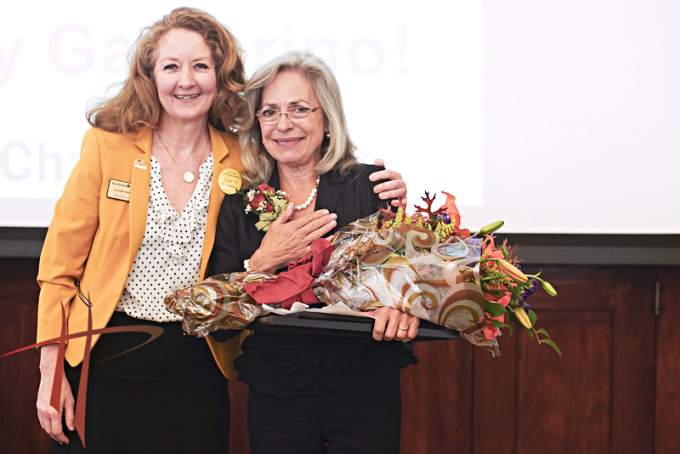 Patty Garbarino has been selected as the Citizen of the Year award due to her community involvement.
Patty is a life-long resident of San Rafael and graduate of San Rafael High School and Dominican University. Her Community service has long been tenured and broad, including being a program manager for Project Workability, matching special education students with employment, being a Special Needs instructor, coordinating with Kids Count bond initiative for San Rafael schools, serving as President of the San Rafael Public Education Foundation, and serving on the board of directors of the San Rafael Chamber of Commerce (including twice as chairperson), the Rafael Theater Renovation Board, Marin Ballet, Catholic Youth Organization, and the Marin Conservation League.
Patty was an active supporter of the Measure A transportation campaign and the City's Measure S campaign, and was an eight-year member of the Marin County Planning Commission. Patty's professional and personal passion has been recycling and resource conservation including being the first female president of the California Refuse Removal Council.
Patty has previously been honored as an inductee into the Marin's Hall of Fame and a recipient of the Soroptomist Society's Women Making a Difference Award.
Patty's community involvement has been characterized by a take-charge attitude, tireless effort and a broad perspective.
The San Rafael City Council expresses its appreciation to Patty Garbarino for her efforts on behalf of her community and hereby awards her the Richard O'Brien and the Mary Ferrario O'Brien Citizen of the Year Award.