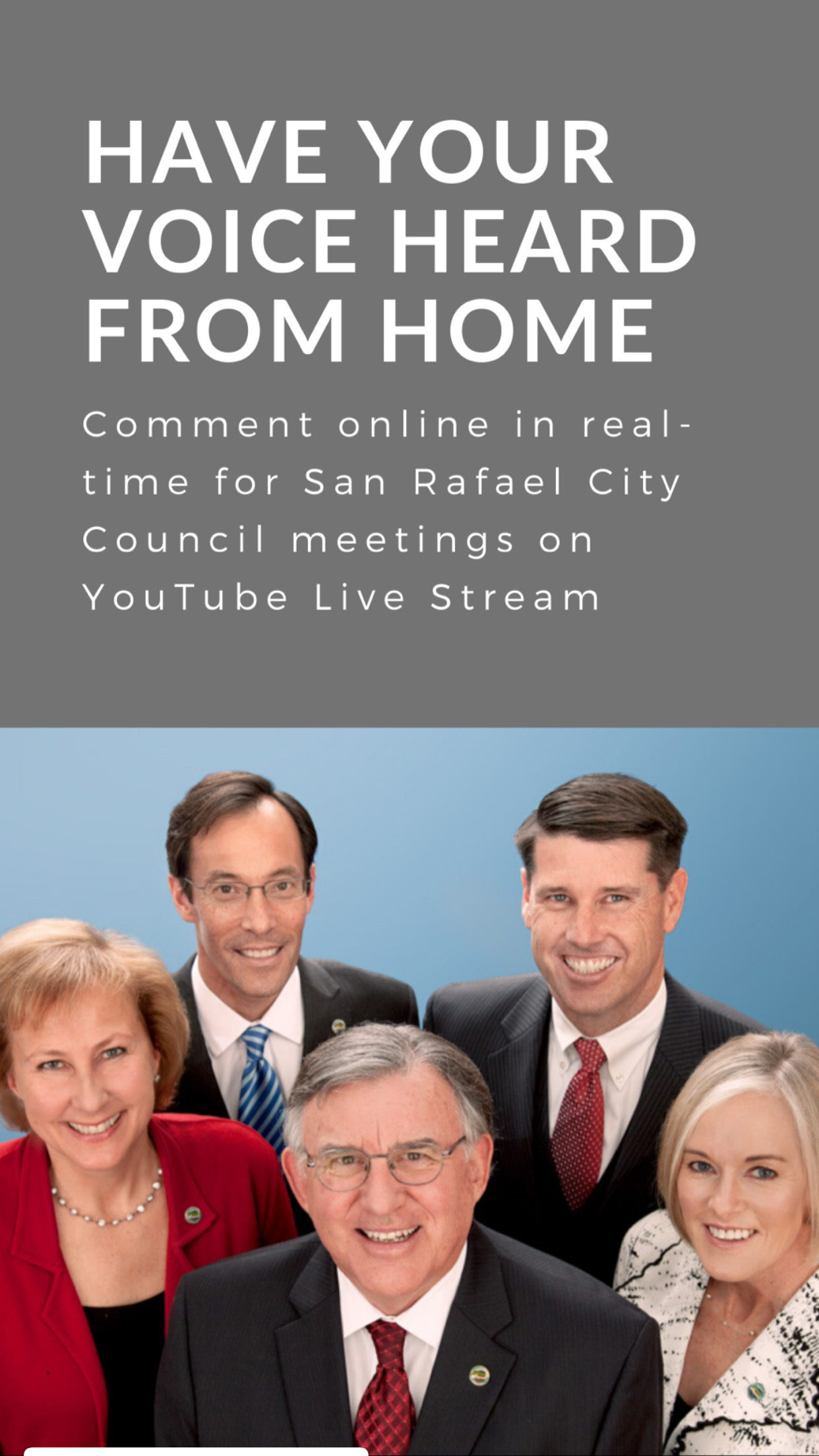 Do you want to speak at a City Council meeting but are concerned about Coronavirus (COVID-19)? The City of San Rafael has created several ways for you to contribute from the comfort and safety of your own home.
1. Email public comments – Submit your comments prior to the meeting by emailing the City Clerk's office
2. Provide public comments in real time on YouTube – We are piloting virtual participation by streaming the City Council meeting live on YouTube and accepting public comment in real-time. Our City Clerk will be monitoring comments and sharing them with the Council. Subscribe to our channel and set the reminder for the meeting. Learn more!