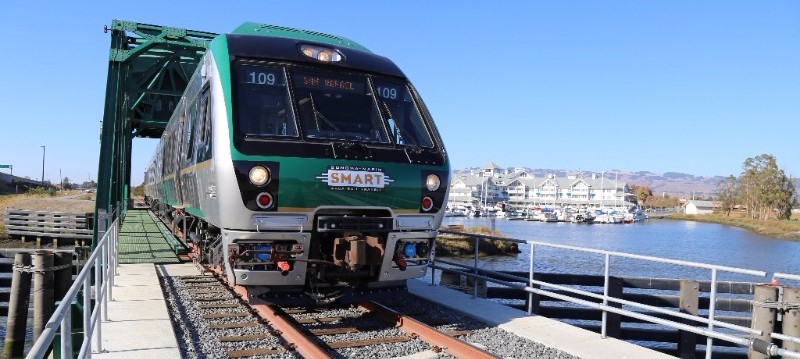 SMART is continuing to fine-tune the train control system based on the data they have collected over past weekend operations. The next overnight operations are scheduled for:
Friday, September 27, from 11:00 p.m. to 8:00 a.m.
Saturday, September 28, from 11:00 p.m. to 8:00 a.m. (if needed)
For more information and to check updates on the testing schedule, please visit https://www.sonomamarintrain.org/2019-testing-update.
SMART appreciates your patience as they work hard to complete this testing phase as quickly as possible. Thank you for your understanding as SMART strives to ensure the long-term safety of our community.