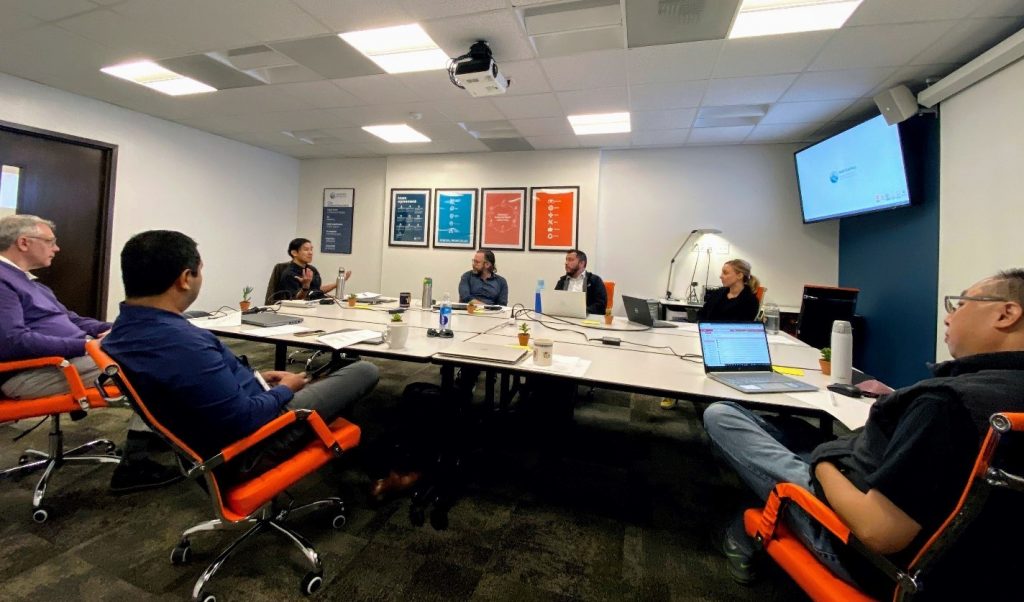 We are a 21st century government with a goal of making City services easy to use and work for everyone.   
About us:
The Department of Digital Service & Open Government blends the City's traditional IT capabilities with modern digital practices in a supportive start-up environment. We move fast and test new ideas, aren't afraid to try new things, and always focus on creating a delightful experience for our residents and colleagues. 
Our Guiding Principles
Everything we do is human-centered

 

We prioritize outcomes and impact over process

 

We promote a culture of curiosity through agile and data-driven practices

 

We apply digital principles to solving our City's greatest needs




 
Some of Our Current Projects:
Increasing Digital Equity through Public WiFi 

 

A data-informed approach to re-housing efforts and homelessness

 

Building a Downtown Fiber Network

 

Delivering digital permitting

 

Citywide Communications and Community Engagement Strategy

 

Upgrading Citywide ERP System and Business Processes

 

Rolling Out a Software Training and Adoption Program

 

Launching a New Citizen Request Management System

 
The Opportunity:
This is not your average Product Manager role. The Product Manager- Data & Insights will join the City at a unique inflection point on our journey to digital transformation and evidence-based public leadership.  
This role will have the opportunity to lead the City into the next era of data-driven government, support executive leadership and management teams in making better, faster decisions, improving the way we engage with our community, and transforming the way we deliver services to those who need them most.  
If you are an optimistic and passionate leader with deep analytical and technical skillsets and have a desire to serve, this role is waiting for you! 
Salary: $9,910.00-$12,045.00 Monthly 
What you'll do
We're looking for a creative and curious leader who is eager to help the City of San Rafael become more a more data-enabled and data-driven city. Quality data, analytics, and insights are essential to improving City operations and critical services, and you will take the lead on spreading good practice citywide.  
Reporting to the Director of Digital Service & Open Government, you will champion user-centered design and the importance of data for meeting user needs. You will pioneer the City's data strategy, data governance, and roadmap for data infrastructure city wide. You will take the City's Open Data program to the next level and lead the data portfolio on the Digital Service & Open Government team.   
Technical Skills and Capabilities 
Experience training non-technical users to use technology to support their work

 

Strong quantitative analysis skills

 

Strong familiarity with geospatial data and best practices

 

Experience translating business needs into technical implementations, including mapping out business processes and data models

 

Experience working with a variety of databases, APIs, and formats to extract and transform data 

 

Experience in data manipulation, visualization, and analytical thinking

 

Experience writing and maintaining ETL/ELT code, especially creating and deploying through a framework

 

Programming proficiency in  SQL

 

Experience with or willingness to learn FME (a GUI based ETL tool)

 

Familiarity with Microsoft's Azure Cloud Tools and/or PowerBI

 

Comfortable working with productivity tools like Asana