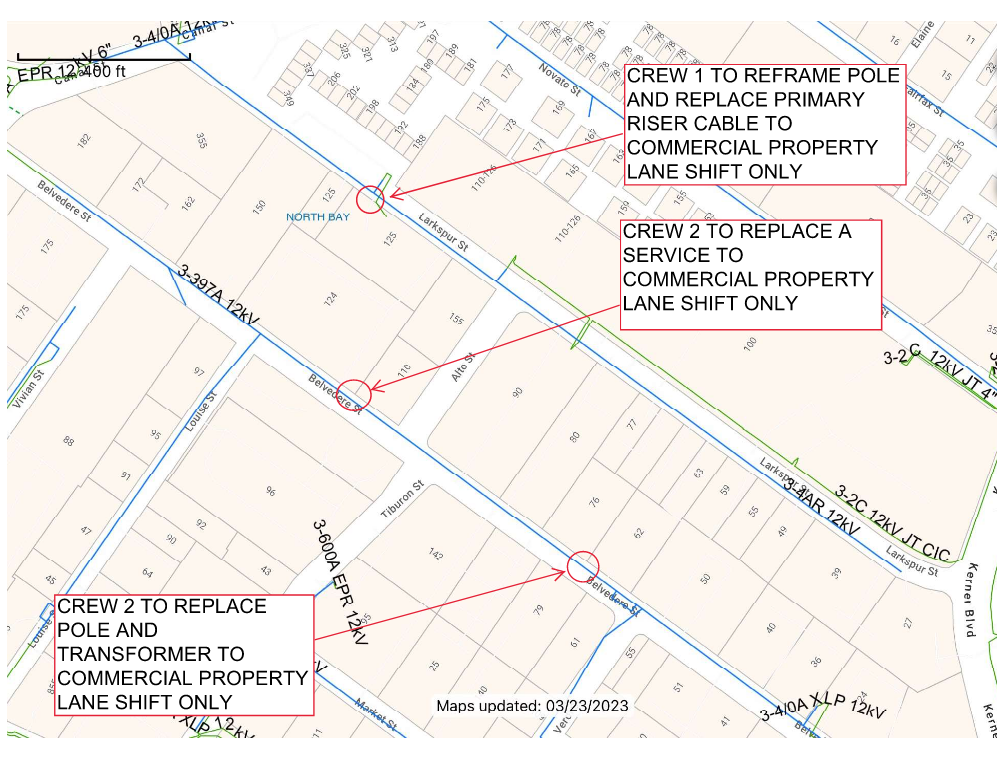 PG&E's subcontractor, Pinnacle Power Services, will be performing electrical utility work on Larkspur St and Belvedere St to install streetlight wires for the City's lighting project. The night work is schedule for Saturday, 4/1 from approximately 9 P.M to 6 A.M.
The work requires commercial business power to be shut off so the work is happening on a weekend night to minimize impacts to the area.
The road will not be closed but there will be a one lane closure controlled by flaggers as needed while the team is working in the street.
The site contact is Jake Weisenfeld (618) 334-4248