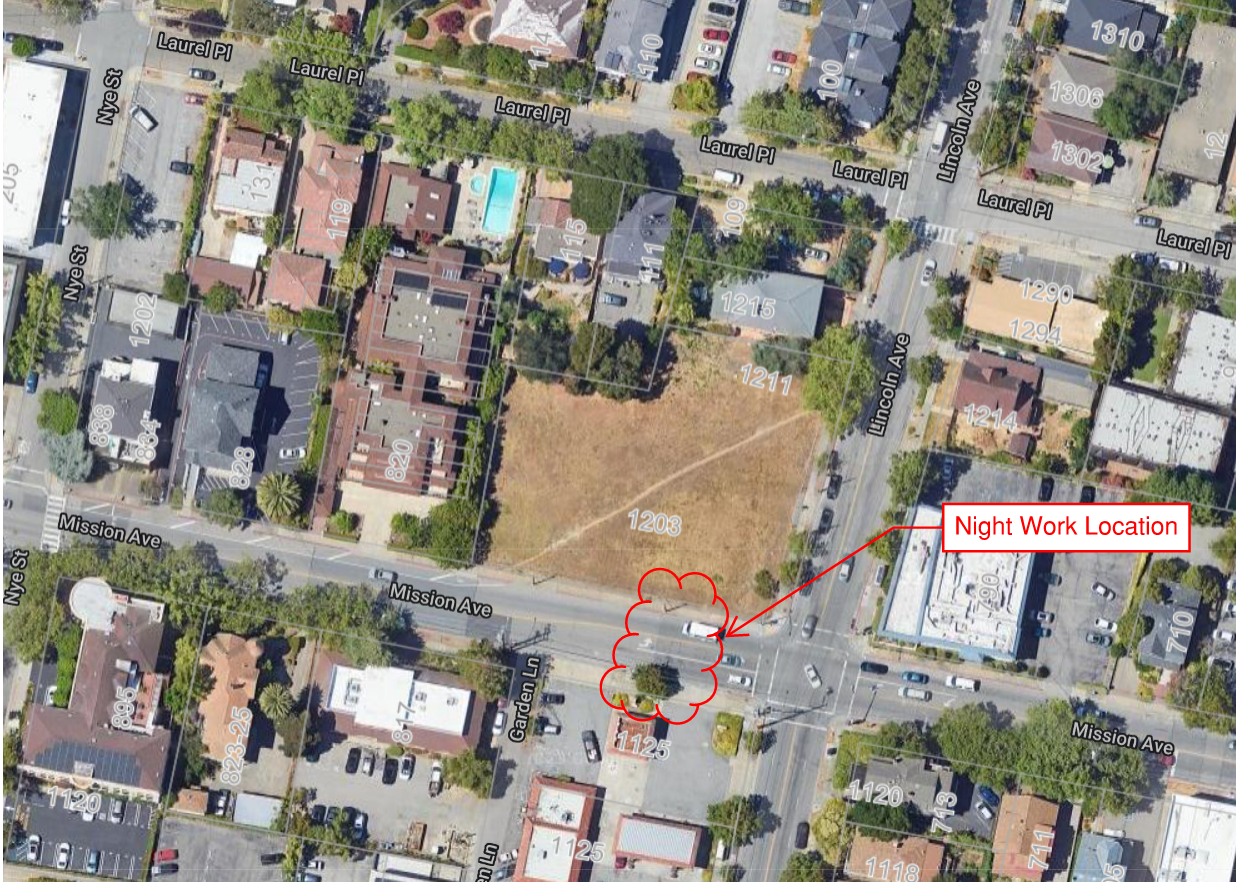 PG&E's subcontractor, Edison Power Constructors, will be working at night to replace power poles near 800 Mission Ave. The night work is schedule for Thursday, 6/22 from approximately 8 P.M to 5 A.M.
The work requires power to be turned off in the area and the traffic signal at the Mission Ave & Lincoln Ave Intersection will be put into flashing red.
The road will not be closed but there will be a one lane closure controlled by flaggers as needed while the team is working in the street.
The site contact is Vilas Robinson (405-714-1877)