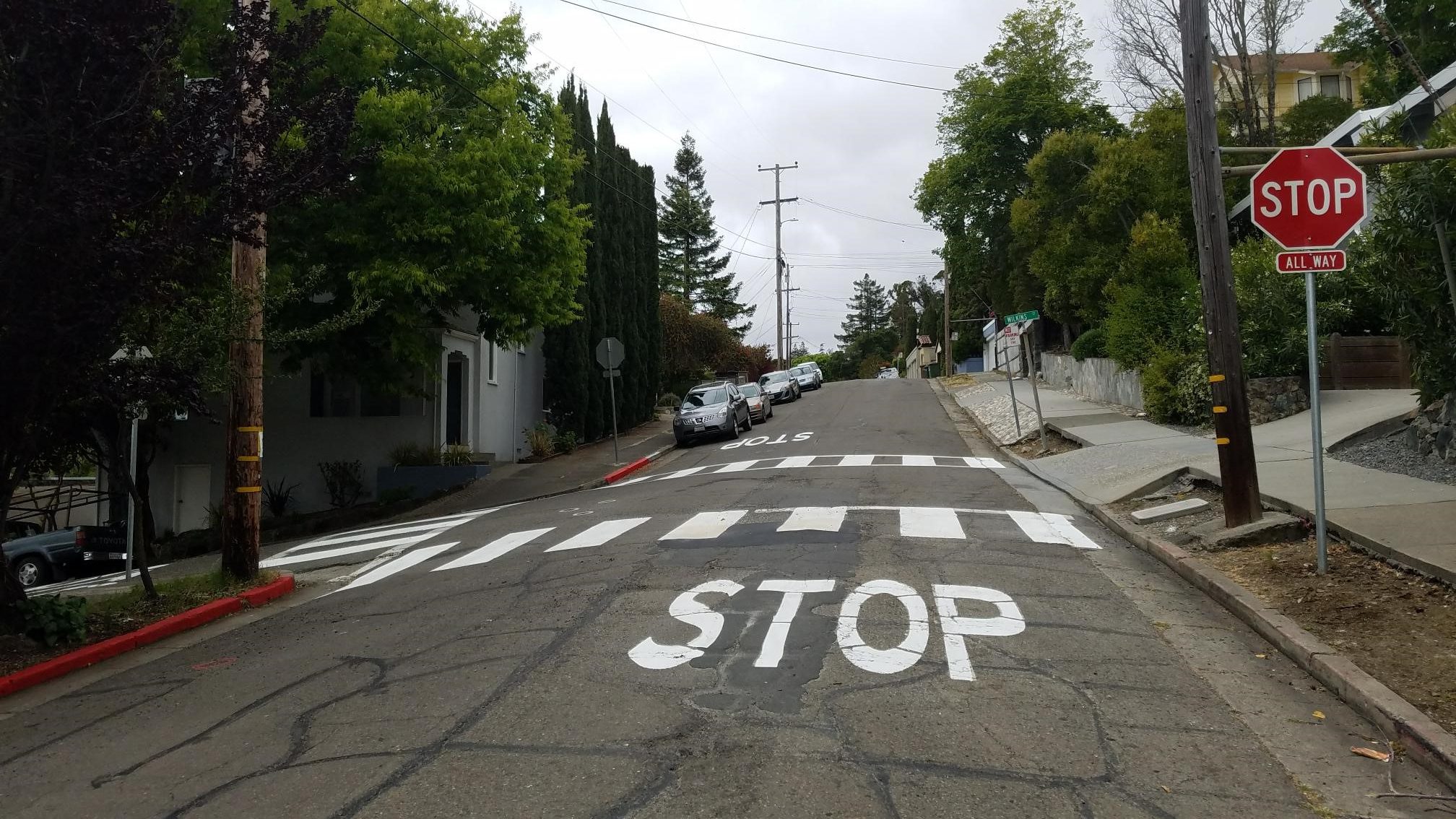 Intersection of Laurel Place and Wilkins Street: Streets Maintenance Crews installed a new crosswalk ladder and STOP Sign on the Wilkins side. Laurel Place has been a hotspot for speeding, so these new intersection improvements will provide increased safety for pedestrians.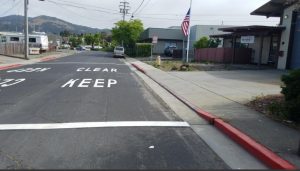 Fire Station 54 got new KEEP CLEAR in front of the station to prevent drivers from parking too close to the entrance of the driveway and blocking visibility for our Ladder Trucks when they're exiting the station.
Tamalpais Ave Gets a Facelift Our Streets Maintenance Crews worked with Bond Blacktop to slurry seal and re-stripe Tamalpais Avenue following the Pilot Bike Lane Project. Slurry sealing is a thin maintenance treatment composed of asphalt emulsion, graded aggregates, mineral filler, water, and additives. When placed on the pavement surface the mixture breaks and cures creating a new wearing surface.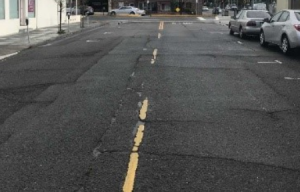 Before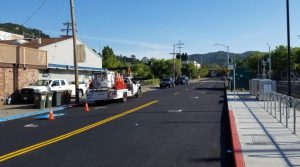 After