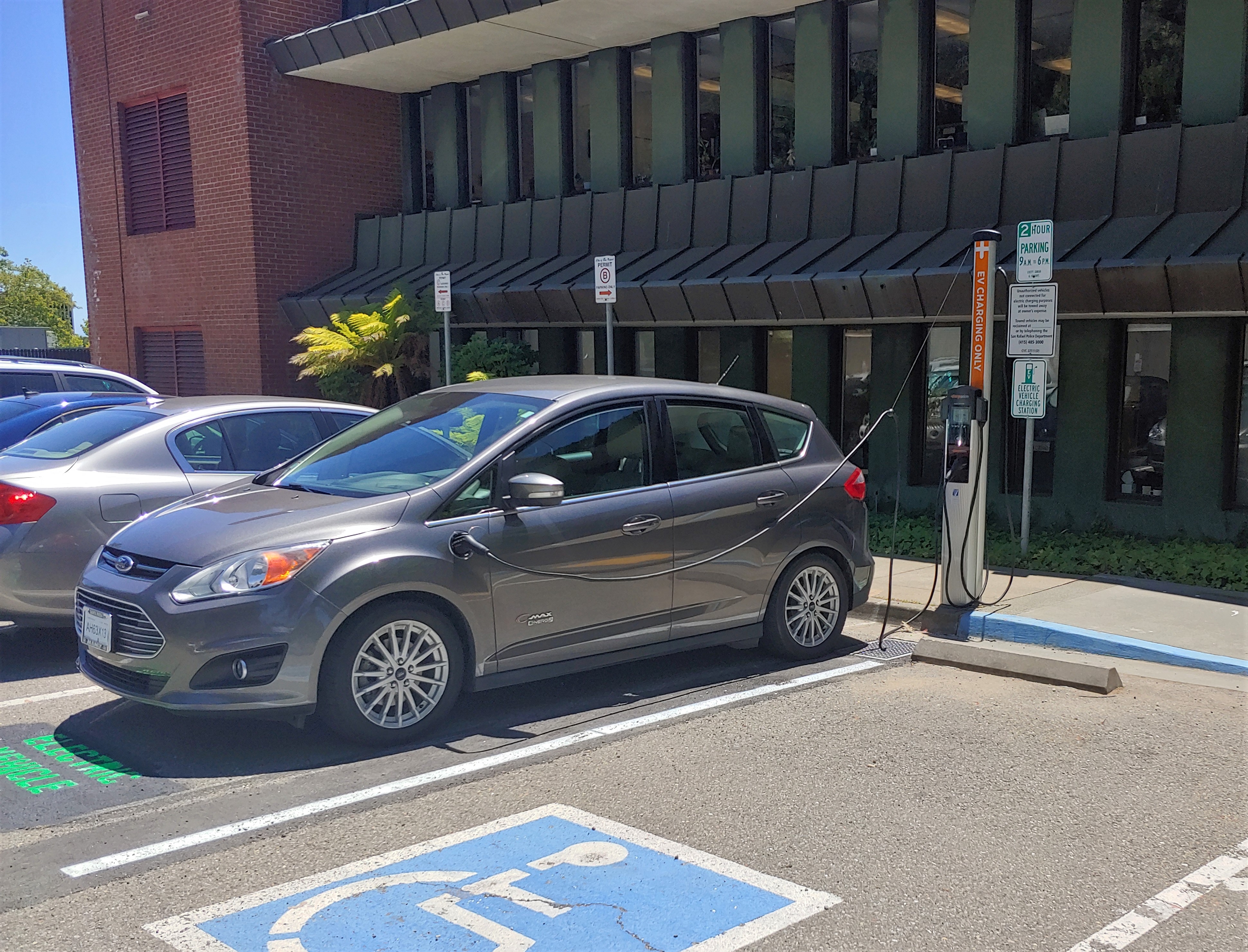 The City of San Rafael has installed 4 new electric vehicle (EV) chargers at 1400 5th Avenue, serving City Hall and the Library. They were installed in June as part of the upgrade to the City Hall electrical system and PG&E transformer, and were paid for by grants from the Bay Area Air Quality Management District (BAAQMD) and MCE Clean Energy.
They are part of an ongoing effort to reduce emissions as part of the City's Climate Change Action Plan, recently revised and adopted by the City Council this past spring. These parking spaces are available 24/7 and carry a 2-hour restriction similar to the other public spaces in the lot. One of the spaces is ADA accessible, and all provide premium access to the entrance to City Hall. Parking rates are $1 per hour, raising to $2 per hour after 2 hours. Eventually they will be fueled by solar energy as solar gets installed on the City Hall roof.
Find out where more chargers are located in San Rafael or anywhere in the country using this nifty EPA charging station locator. And learn more about EV's at Drive Clean Marin.