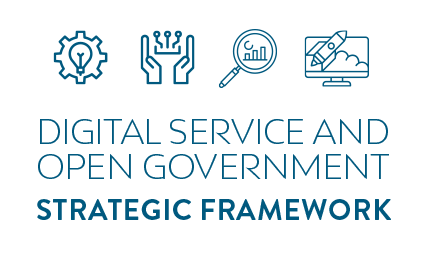 The new demands of the digital era require a new approach to government. Technology now touches everything in the 21st century. Our new Department of Digital Service and Open Government is developing a Strategic Framework to help make sure we're delivering services that are easy to use and that work for everyone.
We've identified four areas of focus that will serve to inform our annual work plan as well as a multi-year technology improvement plan: open engagement, service design, data & analytics, and technology modernization.
Watch our video, review our plan, and let us know what you think!