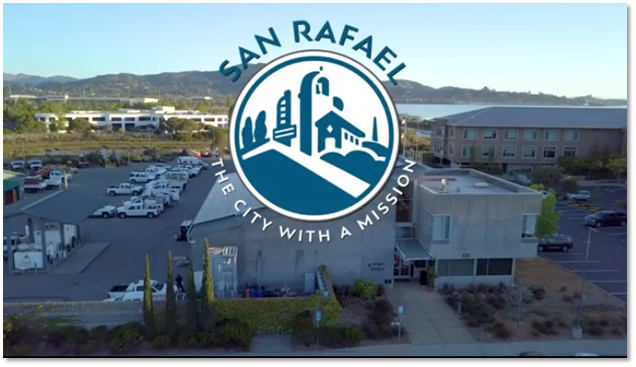 At the May 17th City Council meeting, Mayor Kate proclaimed the week of May 16 – May 22, 2021 as National Public Works week, in honor of the contribution public works personnel make to their communities: in the maintenance, planning, design, and construction of streets, transportation facilities, parks, storm drains, public buildings and operations, right-of-way management, and emergency operations and response and operating the heart of our local communities and in building the quality of life. These contributions make San Rafael a safer place for our residents and communities.
By working together with the community, the impact public works professionals can have on their residents is magnified and results in the ability to accomplish goals once thought unattainable.
In honor of National Public Works week, and to highlight the hard work our dedicated maintenance divisions provide San Rafael's residents, we created a video that showcased their day-to-day duties. In case you missed the video at the Council meeting, you can check it out on the DPW Maintenance webpage.