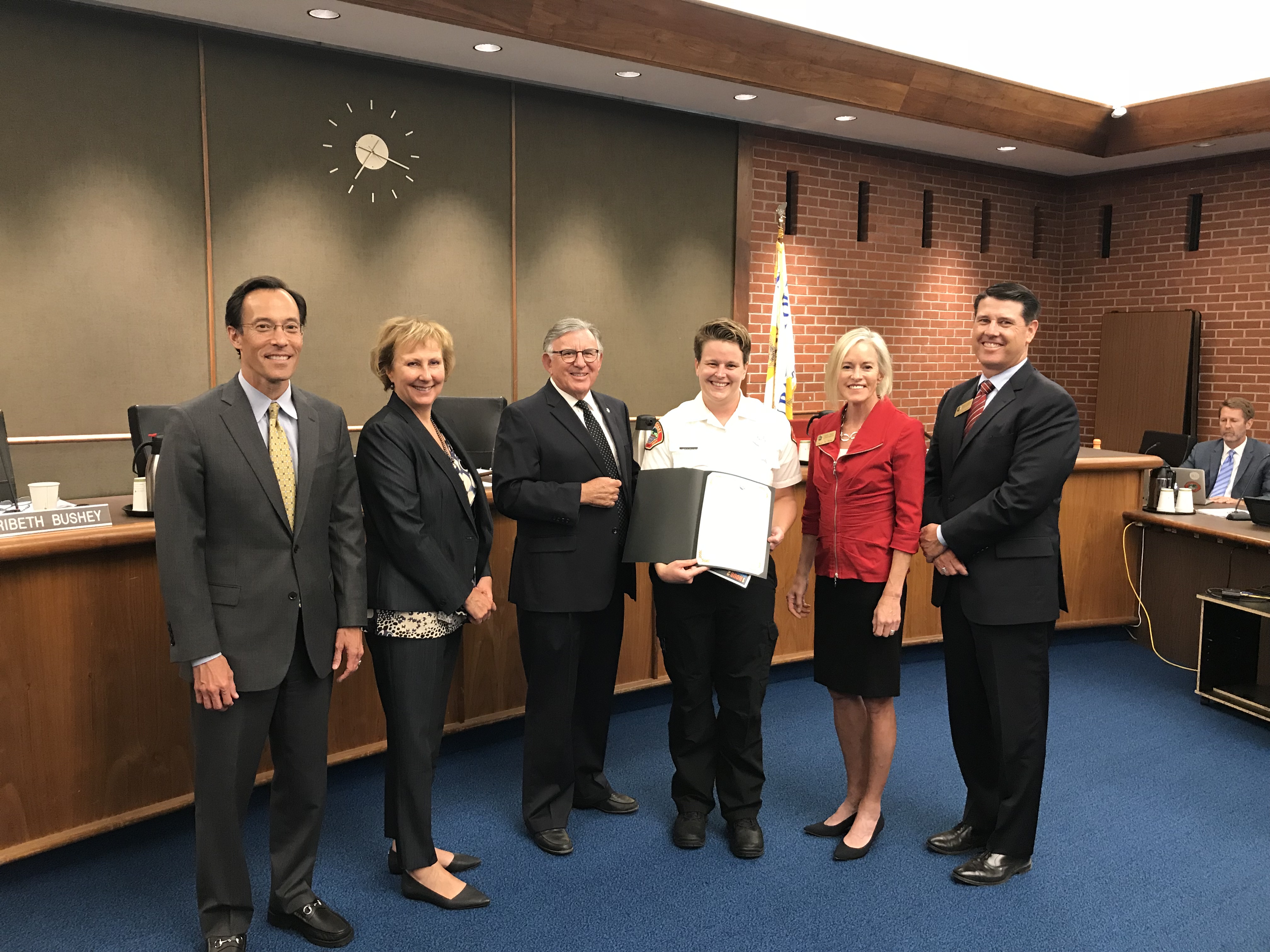 In San Rafael, our community is susceptible to human-caused and natural disasters including earthquakes, wild land fires, floods, and other large-scale emergencies we cannot predict. When large scale emergencies occur law, fire, and emergency medical services will be overwhelmed with priority calls and our City employees will serve as Disaster Service Workers. Government agencies and disaster organizations cannot bear the sole responsibility to prepare for and respond to disasters. Working in partnership with our community members, Community Emergency Response Teams (CERT), and community organizations we can minimize the loss of lives, injuries, and help our community find a new normal post emergency.
The City of San Rafael will join the nation in focusing on this year's theme, "Disasters Happen. Prepare Now. Learn How." with an emphasis on preparedness for all community members. Each week of September 2018 the San Rafael Office of Emergency Services and Public Information Officers will share weekly themes and preparedness information with our community on social media. The San Rafael Emergency Operations Center team will join the Marin County Operational Area in a Bay Area Regional disaster exercise.  The time and effort residents, business owners, and San Rafael employees invest now in preparing will help them and their families navigate through and recover more quickly from a disaster.
The Mayor and the City Council of the City of San Rafael proclaim the month of September 2018 as Emergency Preparedness Month and in doing so, urge all residents to take emergency preparation steps to increase our community's resiliency to large scale emergencies.