Project Description: This project consisted of repairs on two multi-use pathways within the City: Shoreline Park Pathway and Bahia Vista School Pathway.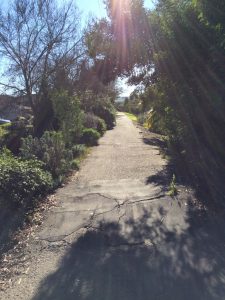 The City applied for and received $252,000 under the Transportation Development Act (TDA) Article 3 funding source. The TDA grant is one of the few grants that provides funds for maintenance projects.
Project Status: This project is complete. W.R. Forde Associates was awarded the construction contract and completed all work early August 2015.
Project Contact: Stephanie Gindlesperger, Department of Public Works, (415) 485-3355.