Marin Municipal Water District (MMWD) has begun construction on two watermain
replacement projects in the City. The Courtwright System Improvement project on
Bret Harte Rd. and the Treehaven Fireflow Improvement project in the Sun Valley
Neighborhood.
Courtwright System Improvement Project
The project involves upgrading equipment on MMWD's property and replacing an 8"
water main by 267 Bret Harte Rd.
D&D pipeline started the project on behalf of MMWD on 9/26 and it's expected to
last until 11/04. There will be intermittent road closures between 9am – 5pm during
that time by the project site. Notifications have been sent to affected residents and
they will have material available to provide access for local residents and emergency
services if needed. Underground utility placement is already underway and
proceeding according to plan.
Public inquires can be addressed by the contractor: D&D pipelines – Dennis
McElligott (415) 672-1585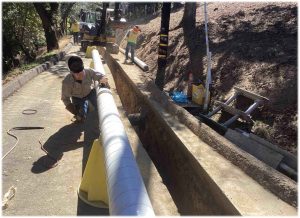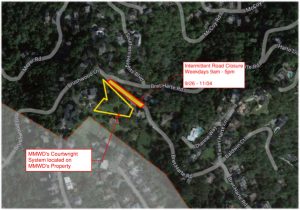 Treehaven Fire Flow Improvement Project
The project includes upsizing several water mains in the Sun Valley Neighborhood to
provide improved water flow for domestic and fire protection services.
Argonauts Constructors will be constructing the project on behalf of MMWD. Work is
scheduled to begin on October 3 and estimated to be completed mid-January 2023.
Construction hours are 8 A.M to 5 P.M Monday through Friday (excluding holidays).
Utility work is expected to start on Sirad Ln., Echo Pl, & 5th Ave October – November,
move to Forbes Ave, J St, and Treehaven Dr in November, then finish on Culloden
Park Rd and El Cerrito Ave in December. Final paving restoration is expected to
happen early January 2023.
Public inquiries can be addressed by: Argonauts Contractors – Steven Espinoza (707)
542-4862 MMWD Construction Group – (415) 945-1560