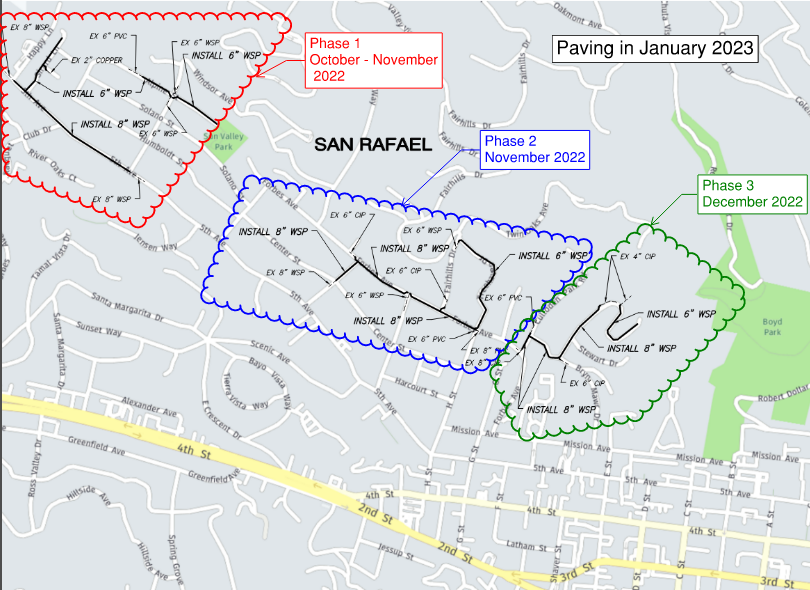 Argonauts Constructors will be starting the Treehaven Fire Flow Improvement Program on behalf of MMWD on Oct 3 in the Sun Valley Neighborhood. Work is scheduled to begin on October 3 and estimated to be completed mid-January 2023. Construction hours are 8 A.M to 5 P.M Monday through Friday (excluding holidays).
Utility work is expected to start on Sirad Ln. Echo Pl & 5th Ave October – November, move to Forbes Ave, J St,  and Treehaven Dr in November, then finish on Culloden Park Rd and El Cerrito Ave in December. Final paving restoration is expected to happen early January 2023.
Public inquiries can be addressed by Argonauts Contractors and MMWD Construction group.
Argonauts – Steven Espinoza (707) 542-4862
MMWD Construction Group – (415) 945-1560