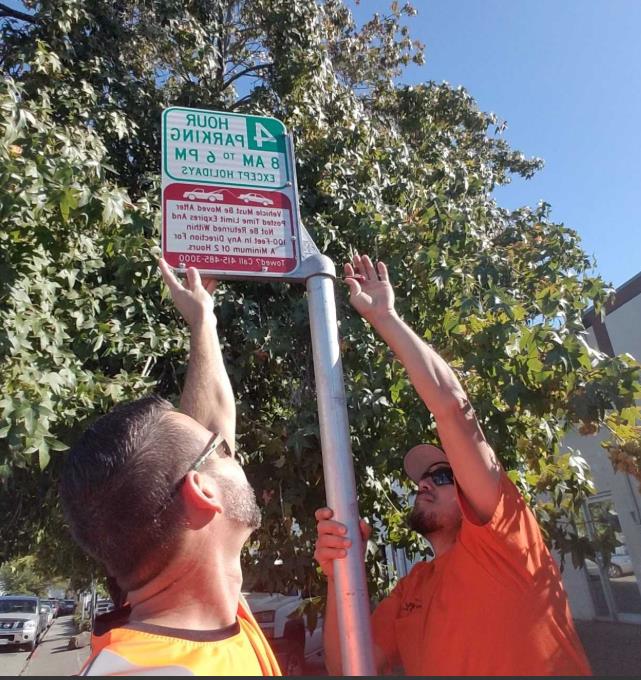 Last year, City Council supported a 6-month study to evaluate existing East San Rafael parking conditions and better prepare parking solutions the City could implement. The City is first pursuing a short-term strategy of implementing time-limited parking. Following the estimated sign installation timeline, the Department of Public Works Maintenance crews have been hard at work completing the sign installations throughout east San Rafael. Beginning in October, parking services will issue citation warnings with no payment required through the end of the month. On November 1, fined citations will be issued.
New time limits will be enforced in the following areas (see map for zone boundaries):
• Residential zones (24-hour limits): Canal, Bahia, and Spinnaker & Baypoint
neighborhoods
• Commercial zones (4-hour limits): Commercial and Kerner neighborhoods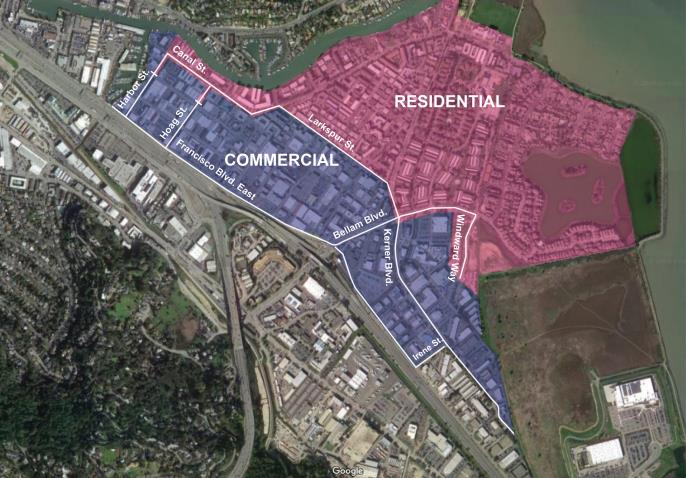 This means time-limitations in posted areas of East San Rafael will change to reflect the following:
• Residential: parking will be restricted to 24 hours instead of the current 72 maximum hours;
• Commercial: parking will be limited to 4 hours from 8AM to 6PM;
• All new parking restrictions will be enforced 7 days a week, including weekends.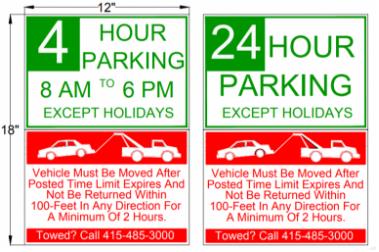 750 Signs Installed!