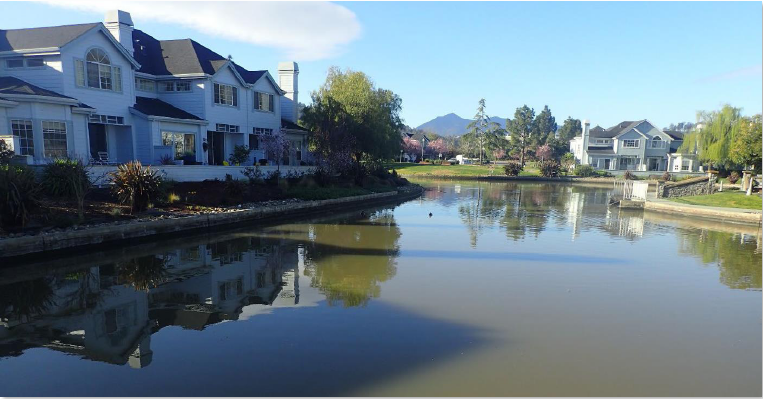 Privately funded maintenance dredging of the Marin Lagoons will begin on Monday, September 23rd. The work is expected to continue through to the beginning of 2020. The lagoons are centralized within the neighborhood, located off of McInnis Parkway, north of the Civic Center. The lagoons are over 4 acres of water and have a controlled outfall to the South Fork of Gallinas Creek.
Over time, the lagoon has had a buildup of sediment. This maintenance activity will remove that excess sediment to restore the quality and capacity of the lagoons.
The project was reviewed and permitted by US Army Corps of Engineers, SF Regional Water
Quality Control Board, and the CA Department of Fish and Wildlife, as well as, the Public Works Department. During operations, the outfall will be closed to prevent sediment from entering the creek. The sediment will be pumped into a dewatering system near the clubhouse. As the sediment is dewatered, it will be transported to the Cullinan Ranch Wetlands Restoration site, near highway
37 for beneficial re-use under an agreement with Ducks Unlimited.
The project will be managed by Clean Harbors, on behalf of the HOA. Environmental studies and permit coordination were completed by WRA, Inc.