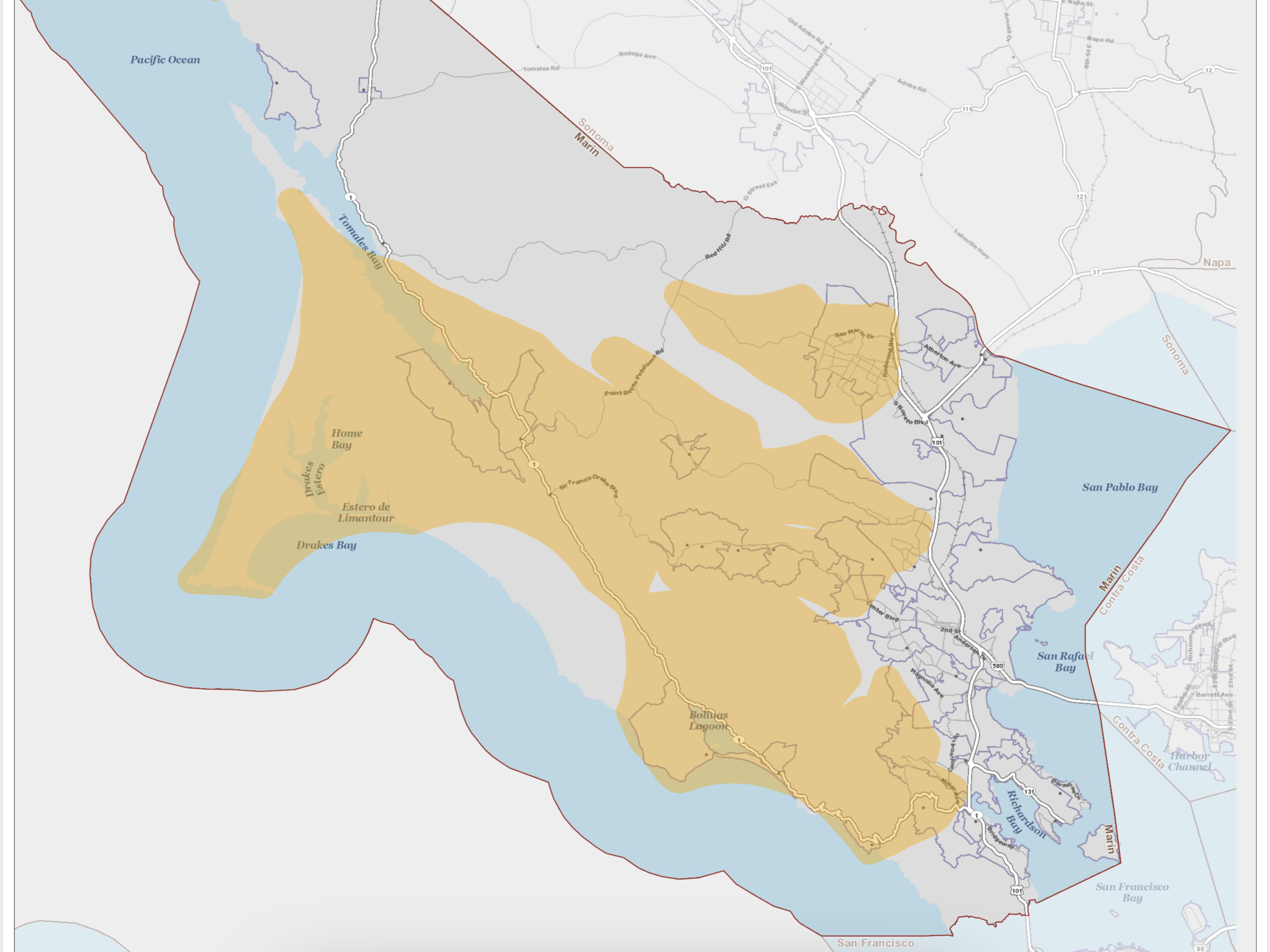 The County has just released a press release regarding an upcoming Public Safety Power Shut Off that will impact Marin beginning Wednesday, November 20th at 4:00pm. Some parts of San Rafael appear to be part of this event though PG&E has not supplied any specifics at this time. We will provide updates on our website and through email and social media as they become available. Please see the press release from the County below.
See PG&E's current map outlining the impact of the potential power shut off.
Marin County Prepares for Public Safety Power Shutoff
The Marin County Sheriff's Office of Emergency Services has been made aware of a Public Safety Power Shutoff that will potentially affect 23,345metered locations in Marin County. The Power Shutoff is projected to start Wednesday November 20th at around 4:00PM. PG&E expects to receive the all clear and start line inspections on Thursday November 21st at 0800AM. This means it could take 24 – 48 hrs from the start of inspections for everyone to have power restored.
While Marin is projected to be affected by the outage, the exact neighborhoods that will lose power is still unknown. Attached is a screen shot of PG&E's estimated outage area as of 4:09am on November 18. Of course, this is subject to change and is a fluid and developing situation.
Please prepare now: until fire season concludes, Marin County remains threatened by future Public Safety Power Shutoffs. We must all do our part to prepare ourselves and neighbors for extended outages of up to 7 days. Review this list to prepare: https://www.ready.gov/power-outages
Please follow us on Twitter and Facebook @Marinsheriff and sign up for PGE alerts at pge.com/pspszipcodealerts to receive notification when a PSPS has been confirmed for your area.
We will update you once we are made aware of the scope and amount of residents we anticipate being affected.