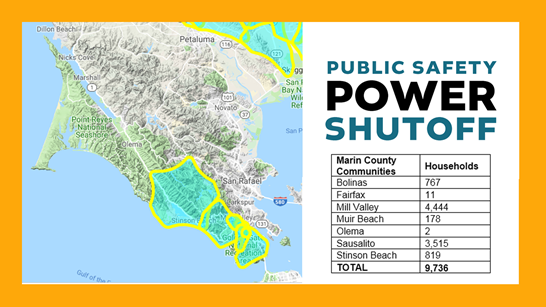 Updated: 10/8/2019 – 4:00pm
At this time the City of San Rafael will not be impacted by PG&E's Public Safety Power Shutoff in Marin County.
For information about PG&E power shut off impacts in Marin and find ways to stay informed please visit the County of Marin's update page.
We will provide updates if conditions change for the City of San Rafael.
To sign up for PG&E Power Shut Off Alerts:
By Text: Text 'Enroll' to 97633
By Phone: Dial 877-9000-PGE