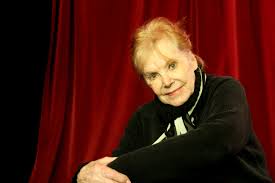 Margie Belrose has been selected as the recipient of the Citizen of the Year award due to her lifelong accomplishments in promoting a vibrant presence of the theatre, entertainment and education in Downtown San Rafael.
Margie's community contributions began in 1954 when she and her husband David opened their business to teach students the art of acting, singing and dancing.
In 1962, Margie and David purchased and redesigned the former Trinity Lutheran Church at 1415 Fifth Avenue to create The Belrose where students could study and perform as well as learn the crafts of set design, producing, directing and writing.
Over the years, Margie expanded the performing arts center to include a costume shop (today Renowned for its Renaissance festival costumes), live dinner entertainment, and Thursday Night Open Mic.
At The Belrose, Margie has offered three generations of San Rafael residents, both experienced and novice, an opportunity for self-expression and growth as local performers.
In addition to time-honored musicals such as "Oliver" and "Peter Pan" to classics such as "Miracle Worker" and "The Lion in Winter," Margie presented original delightful spoofs such as "Hello Marin Hello."
Margie's legacy is characterized by the lasting imprint of The Belrose in the hearts of San Rafael residents and visitors, and by her generosity in opening the doors of Belrose for fundraising events and granting countless scholarships to deserving and underprivileged students of all ages and backgrounds.
The San Rafael City Council express their appreciation of Margie Belrose's efforts on behalf of her community and award her the Richard P. O'Brien and Mary Farrario O'Brien Citizen of the Year Award.