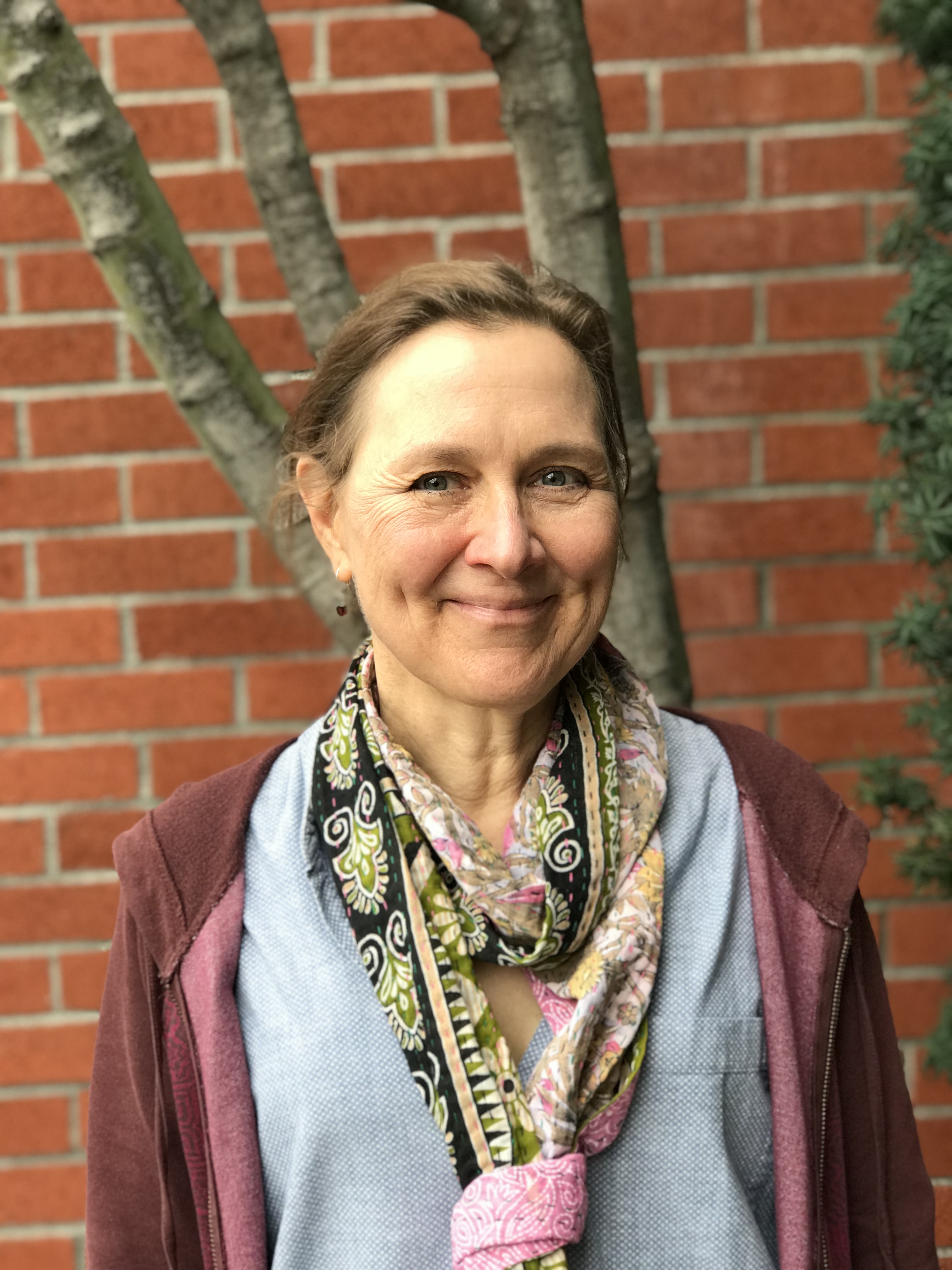 Margret Stawowy, Librarian II, was recognized as the Employee of the 4th Quarter of 2017!
"Margaret is the consummate professional. She always comes to work with a positive attitude and treats all her co-workers and the public with compassion and kindness. She is a role model for her colleagues at the library. Margaret is the kind of employee who always goes the extra mile to help someone. She is well regarded by children and caregivers in our community for her book recommendation skills, dynamic storytimes, and enriching STEAM programs. If a patron has a need, she will work tirelessly and do everything she can to meet that need. She astounds me with her ability to match every young reader with their new favorite book. I have learned so much and improved my own practice as a children's librarian by observing her ability to connect with children and caregivers during storytime and while assisting them in the children's room. Recent projects for which Margaret has taken great initiative is organizing a speaker for our All Staff Day, coordinating our Summer Reading Challenge, planning and facilitating our Sun Party for the upcoming eclipse, and partnering with the Bay Area Discovery Museum to bring their pilot project, the Try it Truck, to the library for the enjoyment of San Rafael families.
Margaret is thought of with fondness by all her library co-workers, and is known for her outstanding teamwork. When solving a problem or coordinating a project across departments, Margaret always collaborates well with co-workers. She always considers all angles of a problem to ensure that a given project won't negatively impact workflow for other departments. She truly considers the feelings of others along with efficiency and quality of design. She makes a point of being inclusive and inviting others to the table with grace and kindness. Whenever there is a problem to solve, Margaret is an excellent person to consult. She not only looks at issues from every viewpoint, but also comes up with creative and elegant solutions. A recent example is all the thoughtful work she has put into revitalizing our picture book collection. Compared with a year ago, the collection is so much more organized, clean, and comprehensive. Her work made it much more appealing and useful to the public we serve.
I have often relied on Margaret's ability to communicate effectively and with kindness. At times when a report, email, or some other document I have created feels too terse, she has applied her communication skills to help me soften the message and communicate information more warmly. She is able to share even constructive criticism in such a gracious way that it can only be viewed as helpful. Margaret prioritizes the safety and well-being of children and families in everything she does. When we discovered that companies are distributing eclipse viewing glasses that are unsafe and could cause eye damage, she worked diligently to disseminate this information to the public and make recommendations of where to buy safe viewing glasses. During yellow-jacket season, she coordinated with our Administrative Assistant to have traps installed to reduce the risk of stings. She takes public safety very seriously and views protecting the public as part of her job.
Overall, Margaret is as outstanding and impressive a colleague as one could ever hope for! I have been lucky to work with her for over six years, benefit from her vast knowledge of early childhood education, children's literature, program planning, and interpersonal communication. She influences our workplace to be more harmonious, positive, and kind. With over ten years of service to the City of San Rafael, I can't think of someone who deserves the honor of Employee of the Quarter more."
-An inspired colleague of Margaret Stawowy