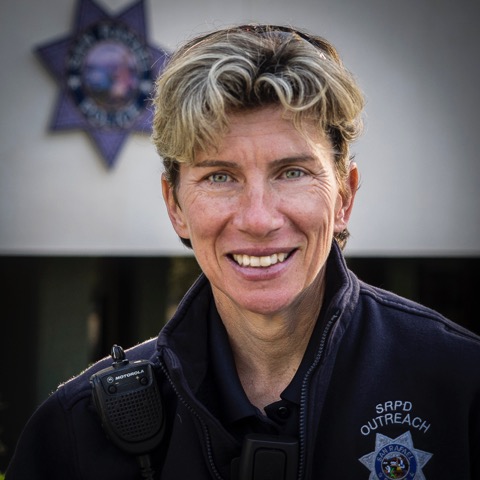 Lynn Murphy, Mental Health Outreach, Employee of the Year 2016.
Lynn currently works as a Mental Health Provider for the Police Department and is currently assigned to the Department's Special Operations Unit. Lynn's job requires her to work with the mentally ill homeless subjects that we may see on a daily basis in the downtown area of San Rafael. Lynn is well respected by her peers and by the homeless community by providing a professional, positive, courteous and unbiased relationships while maintaining a positive attitude. Lynn has helped more than 100 homeless people connect with needed services, helped house more than 20 people that were once homeless and has helped numerous mentally ill people by ensuring that they receive the proper treatment that they deserve. She routinely works with the Marin County Sheriff's Office, Psychiatric Emergency Services, St. Vincent De Paul, Ritter Center, CARE Team, Downtown Streets Team, Mobile Crisis Team, Veterans Affair Office and the District Attorney's Office to help those in need.
Lynn Murphy exemplifies the best of the City's organizational culture by demonstrating compassion and respect towards people in need, positive relationships with outside agencies and fellow employees, and by her ability to making sure that those who need assistance receive it.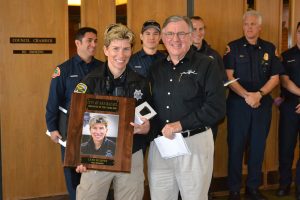 "Lynn's job requires her to work with the mentally ill members of our community; she has helped more than 100 homeless people connect with needed services, helped house more than 20 people, and has assisted numerous mentally ill people by ensuring that they receive the proper treatment that they deserve. " – City Manager Jim Schutz