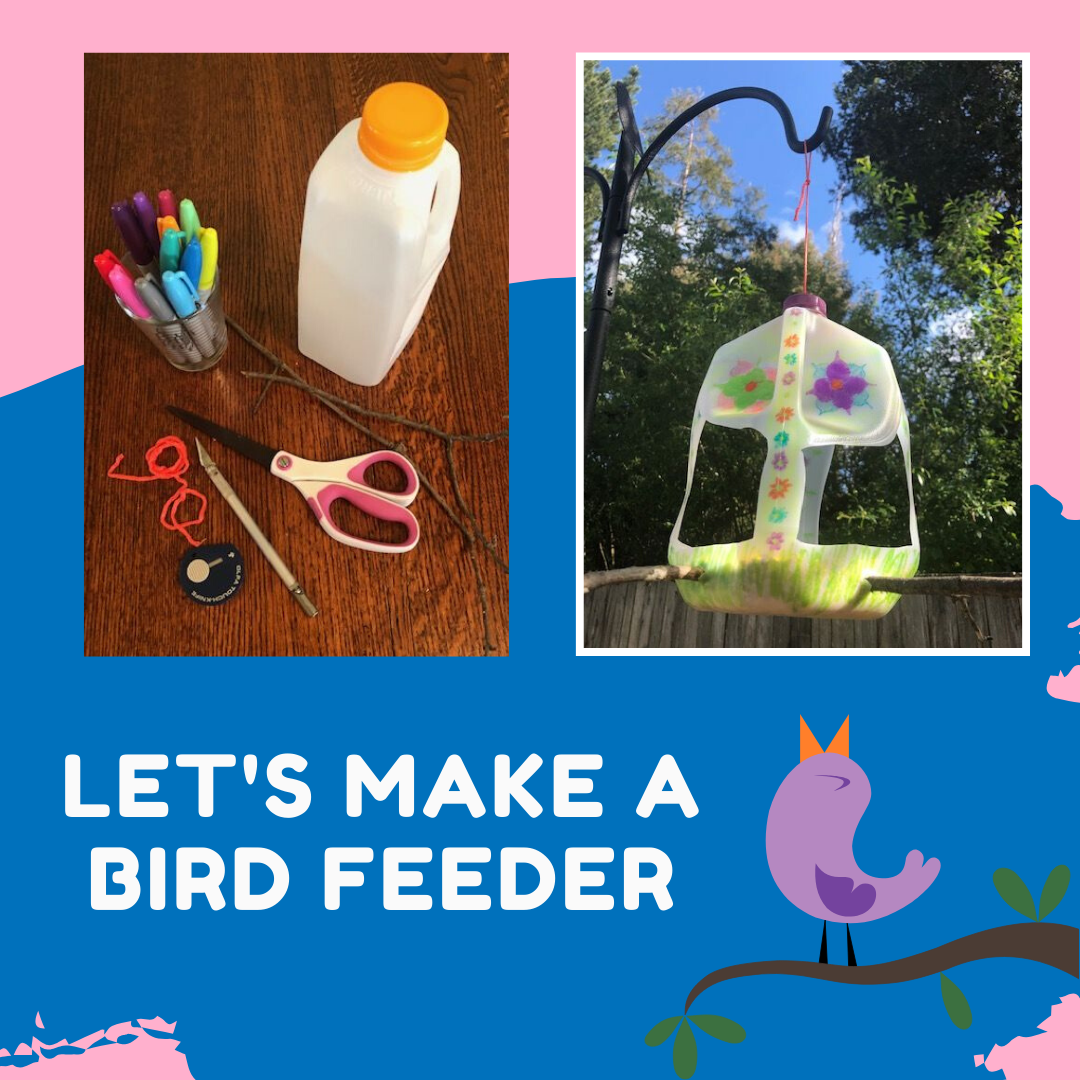 Here are the items you'll need:
empty plastic jug
permanent markers
cutting tools
string
sticks
bird seed
The following are the steps to create the bird feeder but please see the Make a Bird Feeder PDF for easy -to-read steps with images.
Carefully cut holes on the sides of the jug that are big enough for the birds to enter. Approximately five inches high and three inches wide.
Poke a hole in top, put string through and tie a big knot on inside of the top.
Use your markers and GET CREATIVE!
To create a floor for the birds and place for them to sit while eating the bird seed, poke/cut holes on each side of the jug and insert sticks from one side across to the other side. Criss-cross the sticks.
Then attach the lid and fill with bird seed and have fun checking out the birds that come to visit.
What birds did you see? You can go to the Marin Audubon Society page to find out.
Learn how to make your garden more bird-friendly.
Check out this site to know what a particular bird sounds like.