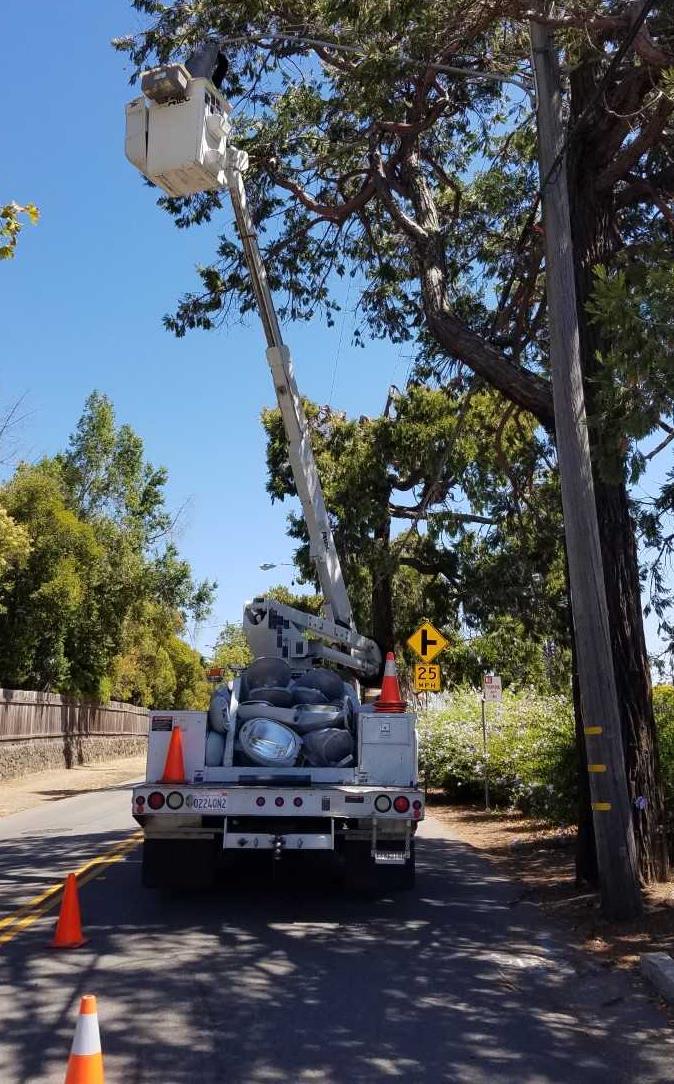 As part of a larger effort to reduce the City's carbon footprint, the City recently completed converting 2,700 high pressure sodium (HPS) street lights citywide with more efficient light-emitting diode (LED). The LED lights, use dramatically less energy than the standard older, HPS lights, and are estimated to save the City $130,000 in energy costs annually. The new LED fixtures will not only reduce our costs and carbon footprint, but also have a longer life span and require considerably less maintenance than the old HPS lights.
Including interior light LED upgrades in City owned buildings, the entire project will save 1,012,110 kilowatt hours of electricity per year: the equivalent of taking 150 cars off the road each year.
The $1.7m project is financed through a California Energy Commission 1% interest loan intended to assist City's with funding energy savings projects. The loan will be paid with the energy savings realized from the project, resulting in zero long term cost for the City. It is estimated that the entire loan will be paid off in seven years; after which time the City will enjoy the annual savings of $175,000 on an ongoing basis.