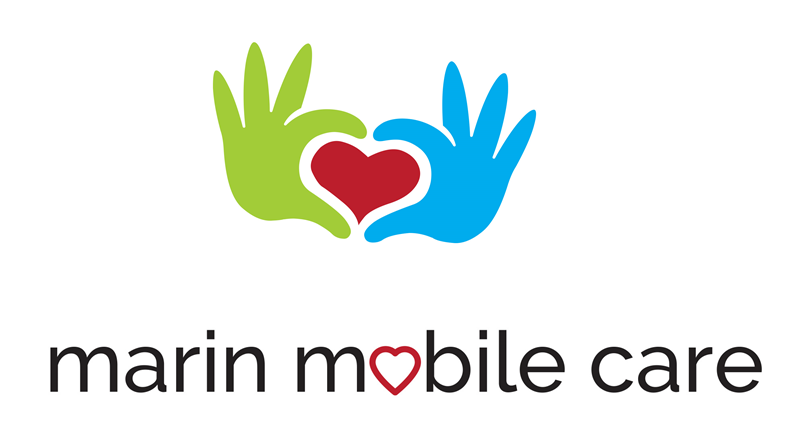 Based on the 2017 Homeless Point-in-Time Count, there are approximately 1,100 people experiencing homeless in Marin County.  Over 70% of Marin's homeless community resides outside of San Rafael.  In an effort to simultaneously reach people outside of San Rafael, de-concentration services in Downtown San Rafael, and get people plugged into the County of Marin's new "Coordinated" Entry system, the City of San Rafael has been looking for innovative service delivery models.  Many communities around the country have faced a similar challenge, and from Santa Rosa to Sunnyvale to Cincinnati to West Palm Beach Florida, many cities are turning to a relatively simple and straightforward solution – mobile showers.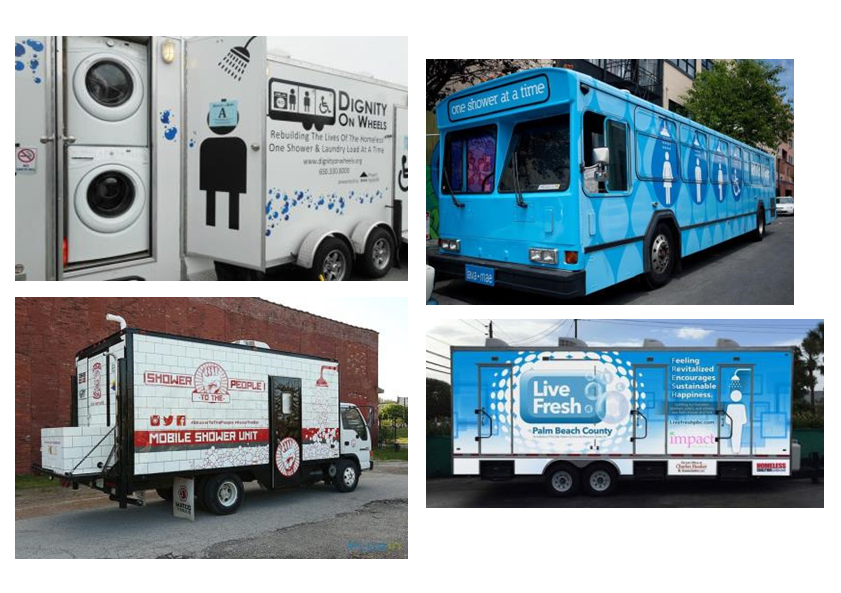 The Advantages of Mobile
Mobile showers provide many key advantages over our traditional approach to on-site social services:
Versus traditional, costly infrastructure investments, mobile showers are affordable and easily scalable
Mobile services can go to where people actually are, versus making people waste limited time and financial resources traveling to services.
By providing access for a limited period of time, mobile showers dramatically reduce community impacts such as loitering.
"Marin Mobile Care"
A year ago the City of San Rafael started working with a group of community volunteers, the County of Marin, local nonprofit partners, and the faith-based community to explore the feasibility of launching a mobile shower program in Marin.  Early on the group noted that this "mobile service" model could apply to many types of services, for example, mobile medical care.  To that end the working group came up with the umbrella name "Marin Mobile Care" to capture this future potential.
Over the past 12 months, the working group has:
Received a $120,000 capital grant from Marin Community Foundation to purchase mobile shower trailers.
Received $140,000 from the Marin County Council of Mayors and Councilmembers' "Community Homeless Fund" for 1st year operations.
Received financial and in-kind contributions from faith-based organizations like Quest Church in Novato and EO products in San Rafael.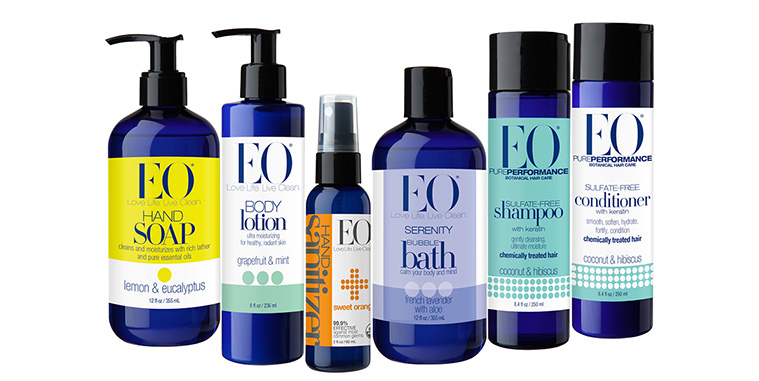 Partnering with local graphic designer Paula Doubleday pro bono, the working group developed the following design for the the program: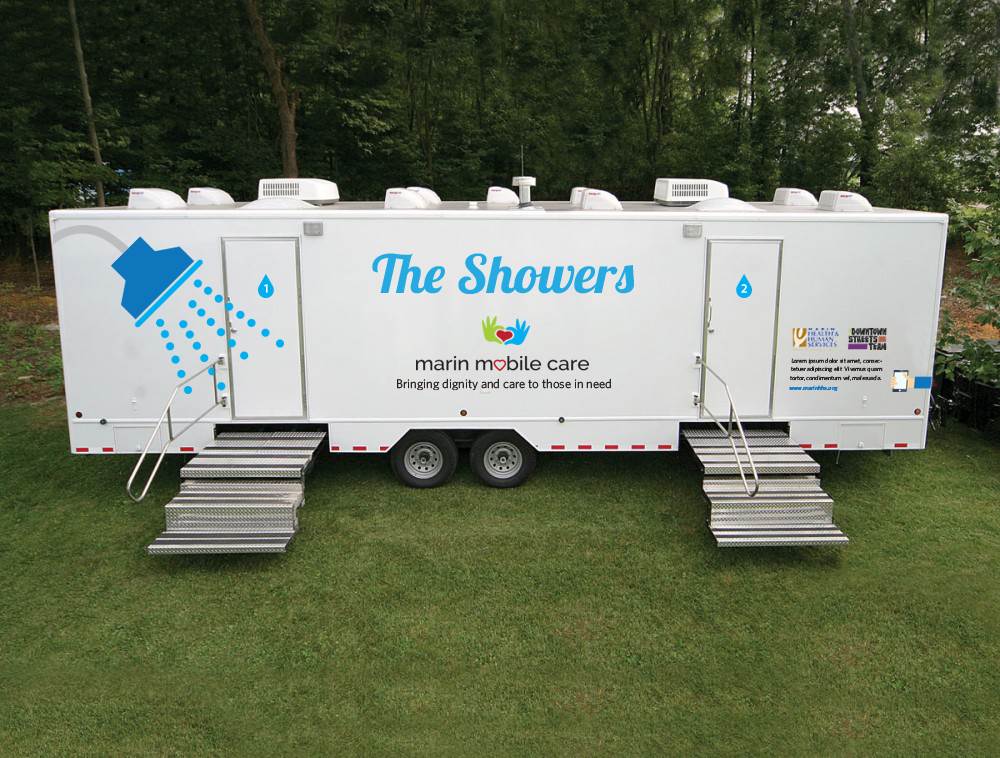 Pilot Launching January 1, 2018
On Monday night, the San Rafael City Council approved providing two mobile shower trailers to Downtown Streets Team (DST), who will operate the program as a social enterprise.  DST is a nonprofit agency that has been working in Marin since 2013 to provide volunteer work experience opportunities for people experiencing homelessness.  The program now operates in San Rafael, Novato, Mill Valley, and Marin City.
The Marin Independent Journal reported over the weekend that DST is planning to initially operate pilot sites in San Rafael and Novato with the intention of rolling the program out countywide over the course of 2018.
DST has committed to offering a minimum of 300 showers per week by June 30th, at which point the Ritter Center will cease to operate showers in Downtown San Rafael.
Because of the relative ease of scaling the program to meet demand, the mobile showers could ultimately provide 600+ showers per week, doubling the current countywide capacity.  
If you're interested in learning more or getting involved, please contact Dowtown Streets Team's Marin Project Manager Karen Strolia at Karen@streetsteam.org.