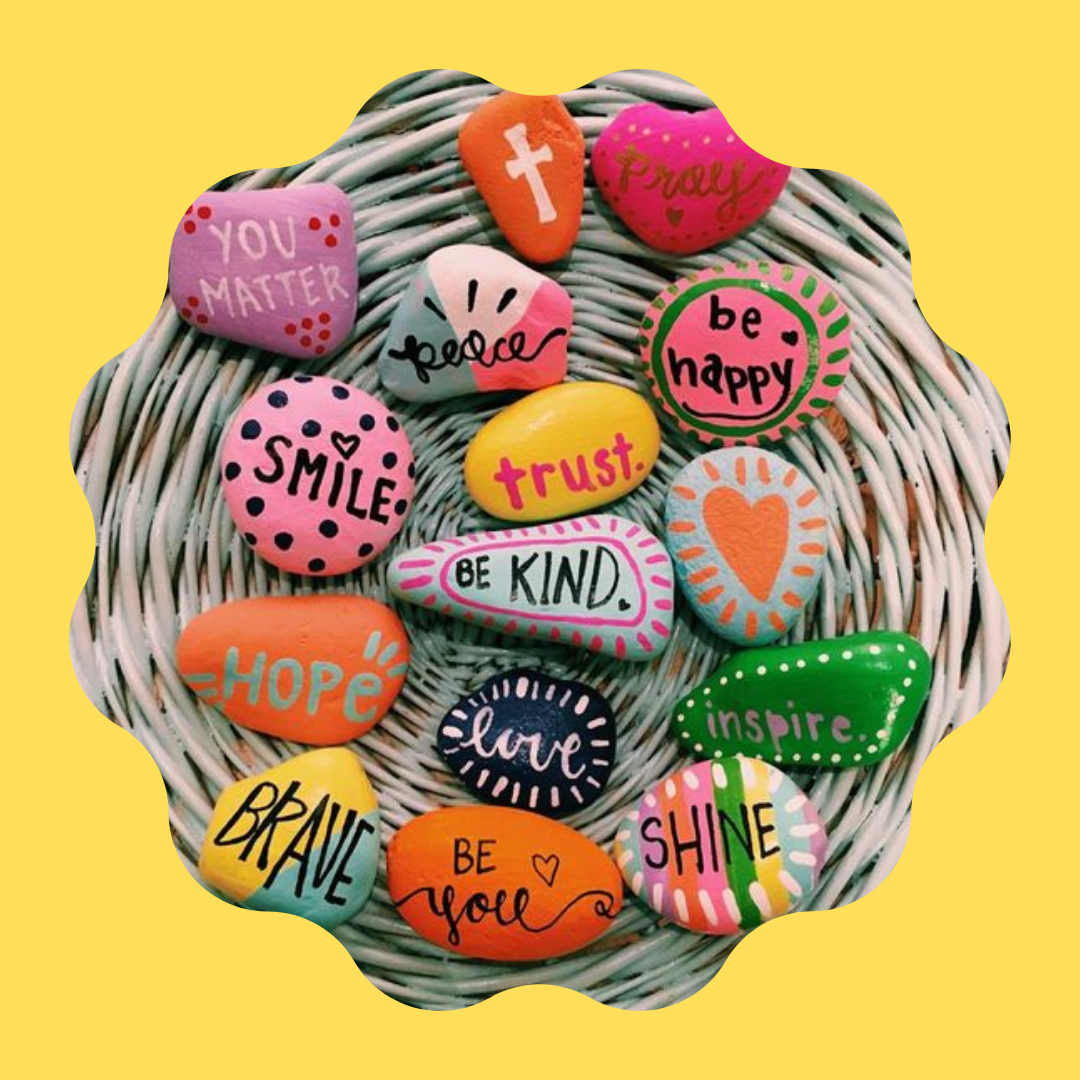 Help promote random acts of kindness by painting and leaving rocks for people to find them in you neighborhood.
YOU WILL NEED SOME ROCKS
Flat smooth rocks work best.  The 3″ to 6″ size work best
PREPARE THE ROCKS BY SPRAYING OR PAINTING THEM WITH NON-TOXIC SPRAY/PAINT
This will prepare the rock surface for your artwork/writing
TOP COAT YOUR ART WITH A NON-TOXIC CLEAR SEALANT– such as Modge Podge
This will protect the artwork from the elements and the paint from altering the environment… brush on
*When placing your rocks or installing an Inspiration Garden, be sure to acquire permission. The goal is to respect and consider others while spreading kindness.  And please respect our environment by not leaving rocks in the Open Space.
Share your rock creations by tagging us on Instagram , #SanRafaelActiveandWell and/or Facebook. We'd love to see your words of kindness!