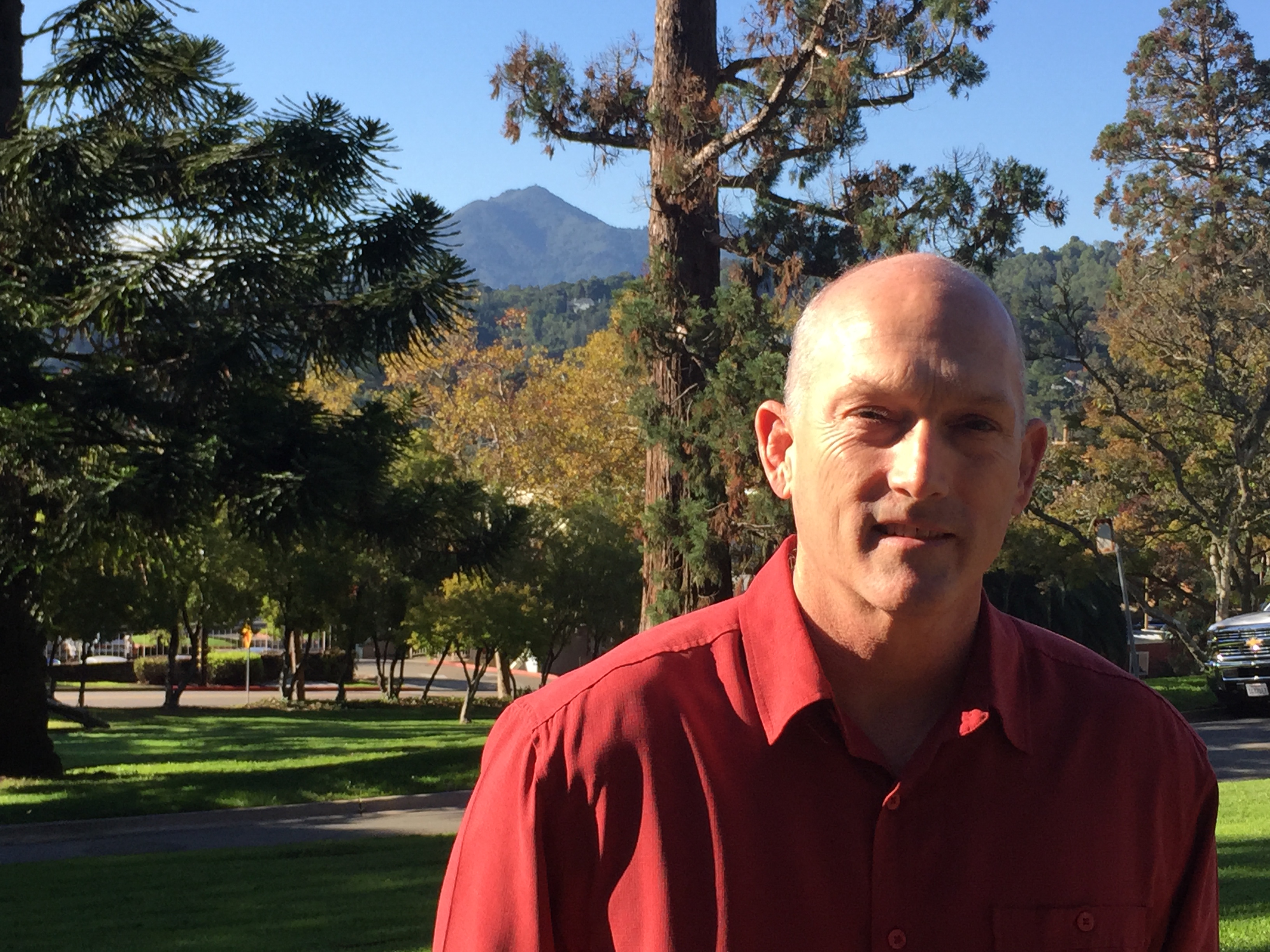 Kevin McGowan, Assistant Public Works Director, Employee of the 3rd Quarter of 2016.
Kevin embarked upon his San Rafael journey in 2010, following a long and mostly illustrious career with the County of Marin. Kevin has always conducted himself with grace and humor, in sharp contrast with his widely held and clearly undeserved reputation for monk-like solemnity. As the occasional interim Public Works Director and the more or less permanent Public Works Assistant Director/City Engineer, Kevin has managed the department and San Rafael's Capital Improvement Program with a deeply held commitment to transparency, the needs of the community and the needs each City department. He brings an engineer's unique vision and creativity to initiatives that are vital to the City, as embodied by the seemingly endless complexities and challenges associated with the introduction of rail service after an absence of 50 years.
Kevin touches almost every piece of the Public Works puzzle, from managing the Streets and Parks divisions, to envisioning the relocation of Francisco Boulevard West to accommodate a bicyclist and pedestrian pathway, to maintaining the City's stormwater system, and so much more. Ultimately, K Mac (his preferred form of address) deserves this important recognition because of the projects he and his team have completed, his unparalleled work ethic, his willingness to help anyone and everyone, and all that these attributes have meant to the residents and employees of the City of San Rafael.