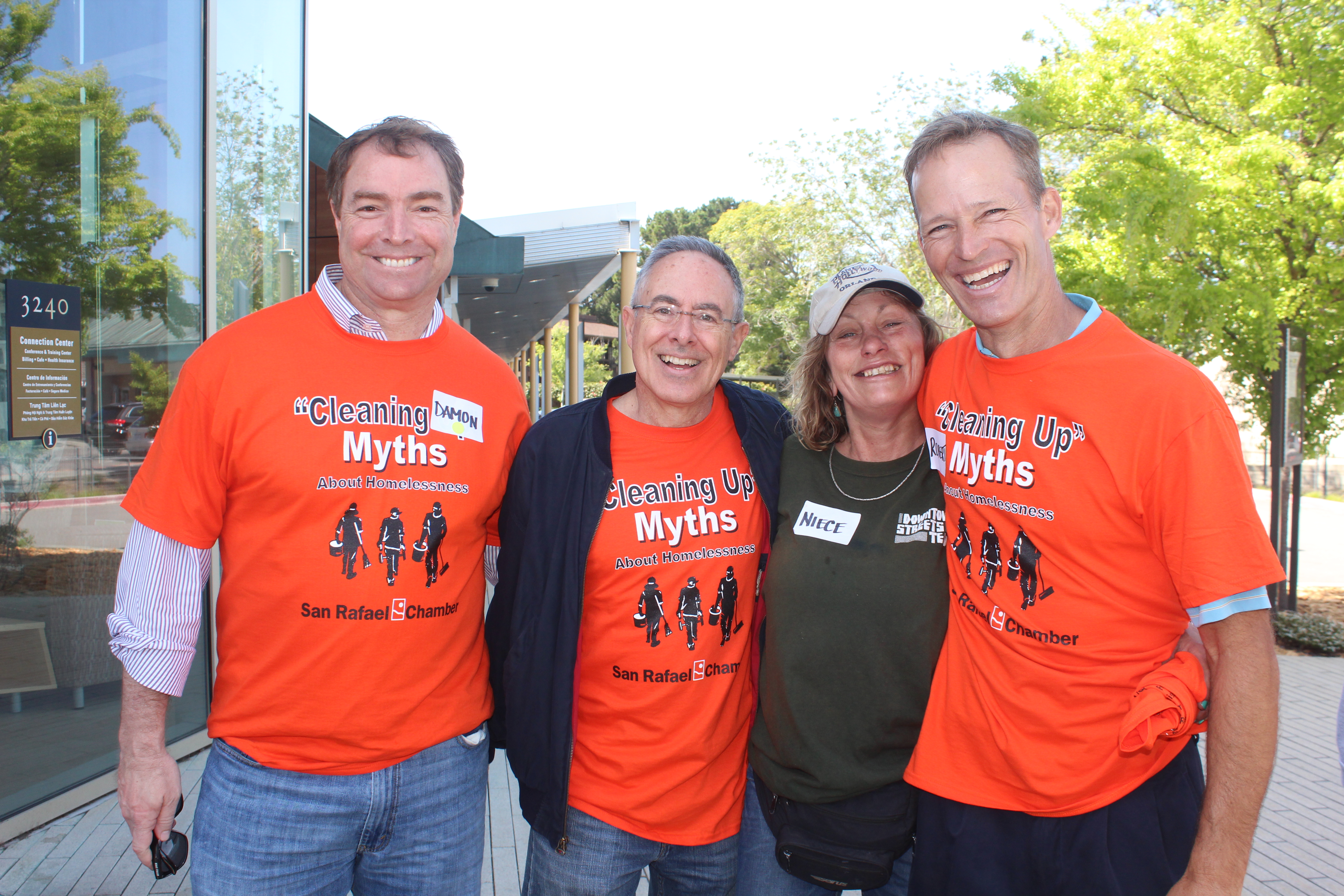 Today I had one of the most uplifting mornings I've had in a long time.  After months of planning, the San Rafael Chamber of Commerce hosted a "Cleaning up Myths about Homelessness" event at the County's Health and Wellness Campus in East San Rafael.  Every year the Chamber runs the San Rafael Leadership Institute (of which I am a graduate and highly recommend), and as a cohort, participants coordinate a year-end project.  According to 2016 Class Member Shawn Langwell of the Marin Independent Journal, "This year's class is a passionate and diverse group of individuals that didn't want a simple project.  We chose to take on a big one, namely to debunk three commonly held myths around homelessness.  In our day and age, perception becomes reality.  The video we're going to show really helps to debunk those myths, in particular, that people who are homeless are lazy, people who are homeless are scary, and homelessness is a choice."
Check out the Chamber's Myth-Busting Video
Following the screening, 100+ volunteers – in partnership with Downtown Streets Team Members, hit the streets around the Health and Wellness Center to help clean up the community.  Today's event had incredible support, and in addition to local business leaders, Mayor Gary Phillips, Councilmember Andrew McCullough, Councilmember John Gamblin, Supervisor Damon Connolly, Supervisor Katie Rice, Supervisor Kate Sears, and Assemblymember Levine's Office not only attended but also got out in the community and broke a sweat with the Team Members!  As the Chamber of Commerce's Board Chair Bob Herbst shared to the Team Members before embarking, "You're making an effort to improve your lives, and we're here to help you with that.  We appreciate you've chosen that path and taken that responsibility for public service, and we all look forward to getting to know you today."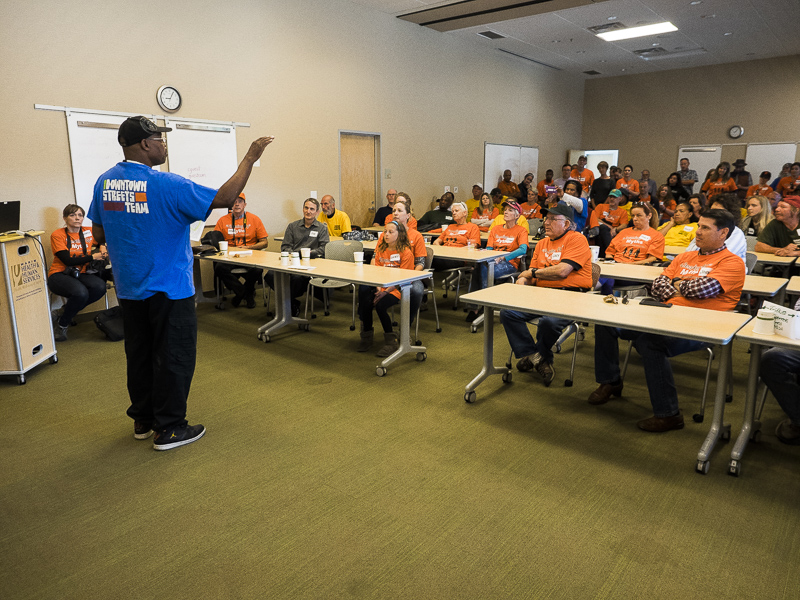 Feeling Inspired? Here's How You Can Get Involved:
Downtown Streets Team:
Please contact Alena Nelson at Alena@streetsteam.org.  DST has additional cleanup opportunities, as well as mentor opportunities for Team Members.
St. Vincent de Paul:
Please contact Sandy Miles at volunteer@vinnies.org.  There are a variety of opportunities available in the dining room, as well as a very wide variety of office and direct service opportunities, including the Community Court and the Homeless Help Desk.
Homeward Bound of Marin:
Please contact Andrea Rey at arey@hbofm.org.  Opportunities include beautification work at the only family shelter in Marin, as well as front desk work at the New Beginnings transitional housing shelter.
Ritter Center:
Please contact Simón Tiles at simon@rittercenter.org.  In addition to volunteer opportunities with Ritter's clients, Simón and I are starting to discuss doing a community clean-up project like today's event along Ritter Street.  If you're interested in brainstorming street-scaping improvements, etc., please let us know.